Quality Assurance Technician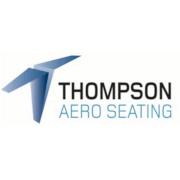 Employer Information
Thompson Aero Seating Limited
E: careers@thompsonaero.com
T: +44 (0) 28 3833 4000
As result of recent promotions, we are looking for a Quality Assurance Technician to join the team at Thompson on a permanent basis. The position is based at our Portadown Facility.
You'll ensure the Quality Management System is maintained to a standard that meets and exceeds internal, customer and regulatory requirements, assisting the Quality Engineer in ensuring product quality and daily monitoring and reporting of issues within production and store areas.
Responsibilities include:
Assessing product In-Line and End-Of-Line (EOL) visual inspection failures across Value Streams
Raise Quality alerts and ensure follow through with operations
Carry out Product and Process audits and control on non-conforming parts and support MRB process
Managing scrap/rework as required and maintaining5S standards
Providing detailed and accurate analysis reports
Supporting training of operations Quality Inspectors
Categorising failure modes and Analysing quality data & conduct evidence-based root cause investigations
Supporting monitoring and reporting of key performance indicators (KPIs) for the Quality department
Conduct In process product and process reviews
Carry out post-production inspections of OEM products including; dimensional, electrical and capacity testing.
Perform pre-customer source inspections
Support maintenance and planning of calibration and carry out sample tests/inspections to ensure specifications are being met and communicate results documenting conformity and non-conformances
Ensure that procedures are met, and relevant paperwork completed to ensure full traceability
Promote quality principles throughout the production process.
Rewards
You'll be rewarded with a competitive salary, and opportunities to enhance your pay through overtime, and our employee referral scheme.
We offer 33 days holiday, healthcare, gym membership, Perks discount card, Life assurance, enhanced maternity and excellent learning and development opportunities amongst other benefits.
Requirements
Essential
2 years' experience in a Quality role supporting production/ operations or manufacturing environments.
Experience of using MS Excel.
Experience of using Quality tools such as 3C, 8D etc.
Experience of using a Quality Management System.
Experience or involvement in Quality/ Customer Audits.
Desirable
3RD level qualification in a relevant discipline
Click "apply" or contact our HR team; careers@thompsonaero.com to hear more about the position.
Thompson Aero Seating reserve the right to enhance criteria in order to facilitate the shortlisting process. It is therefore essential that your application contains full concise information and evidence relevant to the position.
Thompson Aero Seating is an equal opportunities employer.

---