Quality Assurance Administrator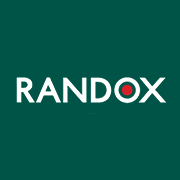 Employer Information
Randox
E: recruitment@randox.com
T: +44 (0) 28 9442 2413
Quality Assurance Administrator – (Job Ref: 22N/QAAD)
We require a highly motivated and enthusiastic Administrator to work within the Quality Assurance Department.
The successful applicant will be responsible for ensuring compliance with National and International Quality Regulations and Harmonised Standards by assisting with day-to-day administration duties.
The Role:
• Administration of the Q-pulse Quality Management System database
• Creating and amending Bills of Material on the Sage system via existing controlled processes.
• The preparation, amendment, and distribution of standard operating procedures, work instructions, formulation instructions, QC & raw material inspection instructions, controlled forms and notices.
• The generation of new product and catalogue numbers.
• The discontinuation of product and catalogue numbers when requested.
• Attendance at Contract Review Meetings when requested
• Assisting in external & internal quality system audits and spot checks.
• Batch reconciliation.
• Asset Management including the maintenance of the asset register, calibration and servicing records.
• Maintenance of the rework log, raising and completing rework forms
• Adherence to company Positive work Environment Policies, health & safety procedures, and the maintenance of a safe working environment.
Desired Skills and Experience
• Proficient in use of Microsoft Office including Word, Excel, PowerPoint
• At least 1 years work in an administrative capacity.
• Excellent communication skills (verbal and written) and ability to disseminate information in a concise manner throughout the Company
• Experience with Sage and Q-pulse software packages is desirable
• Background in Biological Sciences.
About Randox:
Randox Laboratories is passionate about improving global health and saving lives through the development of innovative and pioneering products. Through our commitment and the skill of our people we have grown to be a world leader in diagnostics for clinical healthcare, toxicology, food security and providing quality solutions to over 145 countries. In order to serve our growing international markets we require high calibre applicants with scientific, engineering, software and broader business skills – including sales, marketing, logistics, finance and many more.
Central to the Randox ethos is our drive to improve healthcare worldwide and every one of our staff plays a vital role in this aim.
---