Quality and Technical Writer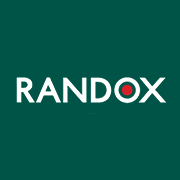 Employer Information
Randox
E: recruitment@randox.com
T: +44 (0) 28 9442 2413
At Randox, we are seeking an experienced Quality and Technical Writer to join our team, the ideal candidate will be responsible for producing high-quality technical documentation, that is accurate, concise, and easy to understand. As a quality and technical writer, you will work closely with cross functional teams to ensure all technical documents, manuals and instructions meet company standards and comply with industry regulations.
This role will be based at our Science Park at Antrim.
Responsibilities:
Write and maintain technical documents, including user manuals, SOP's and training materials.
Collaborate with subject matter experts and cross functional teams to develop and maintain technical documentation that meets customer and regulatory requirements.
Ensure all technical documents adhere to company standards, including style, format, and quality.
Perform quality assurance reviews on technical documents to ensure accuracy and completeness.
Revise/Update technical documentation based on changes in products, processes, or regulations.
Conduct research and gather information from various sources to produce technical documentation that is accurate and complete.
Work with the team to develop processes and procedures to improve processes and efficiency.
Essential:
HNC/HND/Degree in Engineering/Technical Writing/English or experience in technical writing, preferably in a regulated industry.
Excellent writing, editing and proofreading skills with good attention to detail.
Knowledge of industry regulations and standards.
Proficiency in Microsoft Office, Adobe, and other document management tools.
Strong communication skills and ability to work collaboratively with cross-functional teams.
Ability to work independently and manage multiple projects.
Desirable:
Minimum 3 years of experience in technical writing, preferably in regulated industry.
Previous experience in an engineering or diagnostic medical company.
Experience in a controlled manufacturing of analytical environment.
About Randox:
Randox, is an international company operating in over 145 countries that continues to have unparalleled growth, Randox Laboratories has been the heartbeat of the UK's National COVID Testing Programme throughout the pandemic.
Additionally, as a world leader in diagnostics for clinical healthcare, toxicology and food security, our expertise and product portfolio have assisted laboratories across the world in improving health and saving lives. Our global success is a result of our pioneering products and the commitment & skill of our workforce, which continue to grow exponentially.
---