Quality Affairs Responsible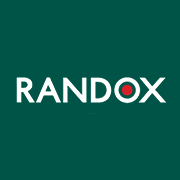 Employer Information
Randox
E: recruitment@randox.com
T: +44 (0) 28 9442 2413
Qualtiy Affairs Responsible – São Paulo (Job Ref: 23I/TRRK)
Randox Laboratories are currently seeking a highly motivated individual to act as the Technical Responsible person on behalf of our company in Brazil. The role will be based in our office in São Paulo.
The Role:
Assist with all requirements of registering the Randox product line directly in Brazil and other Latin American countries as required by the Regulatory Affairs Department.
Act as the Technical Responsible person on behalf of the company in Brazil to Anvisa.
Prepare regulatory documentation, review, and interpret previous regulatory documents, technical information, and performance data to ensure compliance with national/international regulations and standards.
Compile, submit and follow up on registration files to obtain and maintain marketing authorisations for IVD Medical Devices and to manage them throughout the life cycle and respond to questions from various regulatory authorities.
The creation of new and the updating and maintenance of Product Technical files for compliance with the IVD directives in the relevant countries.
Review and approval of product labelling (Labels and IFU) for Randox off the shelf product.
Translation of IFU's, labels, dossier and SDS's to ensure compliance with regulations.
Complete supplier survey forms.
Conduct internal audits.
Development and revision of manuals, procedures, and technical instructions.
Report recalls or customer notifications to Anvisa.
Participate in CBDL meetings and professional association groups.
Provide regulatory support to the Regulatory Affairs department at HQ and when required and ensure that customers and distributors are serviced at the highest level of satisfaction.
Provide regulatory input for inspections and audits and provide appropriate follow-up responses.
Conduct internal audits.
Provide support to the Regulatory Affairs department at HQ as and when required
Adherence to the company's positive work environment policies, health and safety procedures and the maintenance of a safe working environment.
The Candidate
Essential:
A Bachelor's Degree or equivalent in Pharmacy.
Previous experience as a Technical Responsible Person.
Previous experience in preparing product dossiers for Class I, II and III products.
Previous experience in submitting information to Anvisa.
Excellent verbal and written communication.
Excellent organisational skills with an eye for detail and the ability to prioritise
Ability to act on own initiative or as part of a team.
Fully computer literate (MS Office Package).
Fluent in English.
Ability to act on own initiative as well as part of a team.
Desirable:
Knowledge of registrations in other countries.
Knowledge and experience of Quality Systems.
Knowledge of 16/2013 resolution.
Auditing experience.
Knowledge of completing and reporting recalls.
​​​​​​​Please ensure your CV is submitted to us in English.
---