Purchasing Administrator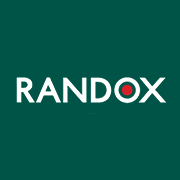 Employer Information
Randox
E: recruitment@randox.com
T: +44 (0) 28 9442 2413
Randox Laboratories is currently looking to recruit an Administrator with exceptional communication and organisational skills, to be based in our Purchasing department in Crumlin, County Antrim. Randox now offer free transportation from Antrim Train / Bus station each morning to take staff to our various sites in Antrim and Crumlin. This shuttle will take staff back to the station at the end of the day.
The Purchasing Administrator will provide administrative support to the Purchasing Team, some specific duties will include:
Manage the central mailboxes for purchasing, Printers and Car Bookings
Support the Buyers by completing important administrative duties
Issue requisitions to Buyers
Car fleet administration
Placing purchase orders (including Heating oil / Fuel)
Import clearance documentation
Maintain service logs and action orders
The role will also involve data inputting, scanning, filing and other general administrative duties.
Professionalism will be key in this role with the successful applicant dealing with internal and external stakeholders. This will be a fast-paced position which will offer the successful applicant excellent experience and other opportunities.
The Candidate:
Essential criteria:
Excellent organisational skills with an eye for detail and the ability to prioritise work in a logical fashion
The ability to input and record data accurately and efficiently
Excellent verbal and written communication skills
Professional telephone manner
Confident with all Microsoft packages, especially Excel and Outlook
The ability to act on your own initiative as well as part of a team
Now is your chance to be part of a strong, growing organisation.
About Randox:
An international company operating in over 145 countries that continues to have unparalleled growth, Randox Laboratories has been the heartbeat of the UK's National COVID Testing Programme throughout the pandemic. In early 2020 Randox recognised the threat from COVID-19 and, based on over 40 years of diagnostic experience, quickly developed a test to accurately identify the virus. Testing at scale commenced within weeks to support the UK's National Testing Programme and private clients alike. Through the enormous effort and commitment of its staff Randox is currently operating at a capacity of 180,000 COVID-19 samples per day, making it the most productive laboratory in the UK and Ireland and amongst the very largest in Europe.
Additionally, as a world leader in diagnostics for clinical healthcare, toxicology and food security, our expertise and product portfolio have assisted laboratories across the world in improving health and saving lives. Our global success is a result of our pioneering products and the commitment & skill of our workforce, which continue to grow exponentially.
Central to the Randox ethos is our drive and determination to improve healthcare worldwide and every one of our talented staff play a role in this. In order to serve our growing international markets, we require high calibre applicants with scientific, engineering, software and broader business skills – including sales, marketing, logistics, finance and many more. Join the Randox team and play your part in improving the health of millions.
Randox Laboratories Limited is an Equal Opportunities Employer.

---