Property Claims Handler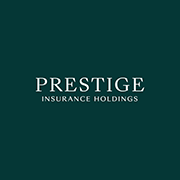 Employer Information
Prestige Insurance Holdings Ltd
E: hr@prestigeholdings.co.uk
T: 02890 355582
PRESTIGE UNDERWRITING
JOB SPECIFICATION
Prestige Underwriting is part of Prestige Holdings, which also includes abbeyautoline, Bond Lovis Insurance Brokers, Stroll Insurance, Prestige Underwriting Services (Ireland), Customer Claims Assist, Covernet, Octane London Market and Reliable Cars.
Your Job Title: Claims Handlers (Property)
You'll Report To: Team Leader
What you'll be doing
You will be responsible for investigating, negotiating and settling property claims.
Your responsibilities
Investigating, negotiating and settling of designated property claims, ensuring that Company resources are utilised in a cost-effective manner.
Ensuring efficient progress and update of claims through the system.
Handling enquiries from insurance brokers, policyholders and other clients.
Liaising with other internal departments and external service providers.
Liaising with senior handler and team leader as and when necessary.
Preparation of documentation for payment approval.
Reporting to insurers.
Adhering to FCA regulations and requirements.
Being a corporate ambassador by presenting a professional image at all times.
#NIJOBS
---