Project Supervisor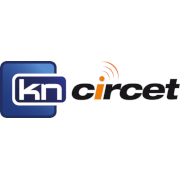 Employer Information
KN Circet
E: recruitment@kncircet.ie
T: +353 (1) 457 5000
Main Duties:
Management of Personnel and Workstack
Planning of electricity network outages to carry out works maintenance & refurbishment works this will include identification of Isolation points, creating outage requests & plans for submission to the local electricity network operator.
The successful coordination and implementation of work packages to ensure they are delivered within the agreed timescales, in line with Programme Plans and/or KPIs.
Accountable for providing a weekly forecast for assigned deliverables and resources in line with the overall Programme requirements.
Provide weekly resource capacity.
Accountable for the provision of weekly time sheets and sign off sheets.
Accountable for the delivery of the forecasted programme.
Responsible to take input from the field to develop and maintain the Management Information System.
Provide status reporting.
Build and maintain effective working relationships within KNNS, client and 3rd parties, ensuring collaborative working across teams/areas.
Schedule field resources effectively ensuring weekly KPIs are achieved, in a cost effective manner, whilst maintaining HSEQ.
Ensure the fluidity of work to maintain resource levels and achieve KPIs
Accountable for ensuring resource level meets workload requirements.
Accountable for Daily whereabouts submission
Accountable for Completion of works
Manage the completion of works in line with HSEQ requirements.
Identify, manage and report on any dependencies, milestones, critical path, and potential risks and issues.
Create, maintain and deliver high quality project documentation
Liaison
Ensure effective communication with staff and stakeholders ensuring this is delivered in a timely and clear fashion, with expectations clearly set and met.
Effectively manage and document any issues/escalations raised, ensuring these are dealt with in a timely manner and to a successful conclusion.
Liaison with the client's inspectors and planners and management to ensure that quality of work is as specification and to complete satisfaction of the client.
To build and maintain a working relationship with the client and within KNNS
Health & Safety, Quality and Environment
Ensure compliance with Health & Safety Regulations.
Ensure risk assessments and method statements are provided for non-routine operations.
To ensure near misses, good catches and accident forms as completed as required
Maintain accurate records in compliance with Health and Safety Regulations.
To respond to complaints/defects in line with KPIs
To ensure all field resources adhere to workmanship standards.
Stock Control
Monitor and control plant and eliminate wastage of fittings and materials.
Request PO's for all items prior to hire/purchase
Budget
Control costs, productivity and efficiency of site and contract
Monitor actual codes against job pack daily.
Quality
Promote a zero defect culture
Proactively work to continuously develop the company's quality system
Essential Criteria:
Excellent working knowledge of Microsoft excel & PDF software packages
Good working knowledge of computers and Microsoft office products
Sound working knowledge of broader electrical networks including distribution systems and associated plant and equipment. Knowledge of civil works would also be an advantage.
A sound working knowledge of electrical infrastructure, safety rules / legislation.
---