Project Engineer + Graduate Project Engineer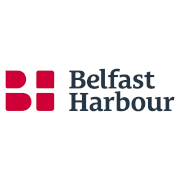 Employer Information
Belfast Harbour
E: hr@belfast-harbour.co.uk
T:  +44 (0)28 9055 4422
We are seeking two project management professionals to join a growing team that are leading the development
of the Harbour's long-term infrastructure plans. Both roles will be instrumental in supporting and delivering a
range of capital projects as well as shaping Port and Estate wide infrastructure plans that deliver on our ambition
to be a leading regional Port. Delivering client side project management services you'll form part of a team that
will manage the refinement and execution of large capital projects, ensuring the safe delivery to programme, cost
and the necessary quality.
The Challenge
▪ Support the project sponsor and business units to identify the business need and
requirements for a project.
▪ Establish, through data analysis, clear objectives and success measures.
▪ Lead and coordinate any optioneering which may be required.
▪ You'll be responsible for the stewardship of projects through the necessary project
governance processes.
▪ Translating client needs and organising practical terms into required timelines to be met
by the team
▪ Provide technical engineering insight and analysis to support the development of a
sound brief.
▪ You'll be responsible for the coordination, implementation and control of both technical
and engineering projects including design, procurement, construction and
commissioning / handover.
▪ You'll provide clear and consistent communication throughout the duration of the project
utilising best practice project controls.
▪ Working closely with the project sponsor, stakeholders and the design team you'll take
the lead to manage and resolve issues to ensure the best possible project outcomes.
▪ You'll ensure all legal and regulatory requirements are scoped and being managed as
part of the project governance arrangements.
▪ You'll work proactively to support all design and delivery partners to achieve the best
possible project outcomes.
▪ Building a strong culture that supports creating safety as integral to good project
outcomes

---