Project coordinator and Flex Supervisor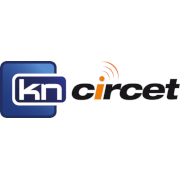 Employer Information
KN Circet
E: recruitment@kncircet.ie
T: +353 (1) 457 5000
On the back of an ever-increasing workload, Circet UK are looking for an experienced Supervisor with knowledge of civils and cabling activities on telecom infrastructure build and maintenance contracts.
Responsibilities:
Manage workflows – survey and programme work streams for the supply chain and organise staff to carry out required works as efficiently as possible.
Manage the full project lifecycle from allocation to closure. This includes managing quality and the return of relevant packs (fibre and civils) to close out jobs.
Ensure policies, procedures and processes are communicated and understood by crews on site.
Address non-conformance/non-compliance early in order to minimise cost impact.
Coach and mentor field operatives to improve quality and compliance to NRSWA 1991, TMA 2004, safety at Civils and activations and to optimise customer KPI measures.
Set realistic weekly KPI's and deliver them in order to ensure good performance.
Complete material sample audits where required.
Carry out in-progress audits and coach sub-contractors on site to identify and implement innovations that improve site safety.
Provide updates and reports on a regular basis to the Works Control and Noticing departments.
Ensure all permit and noticing conditions are being met on site.
Report findings real time via a handheld device in conjunction with the Client and Works Control.
Identify where DFE'S are required and prepare submission to the Client for approval.
Manage and maintain existing LA relationships – carry out joint site meetings with the Client and other relevant stakeholders.
Identify Client needs and commercial opportunities – feedback on this to your Project Manager / Contracts Manager.
Feed up correct reporting to the Project Manager and feed down precise instructions to the workforce.
Investigate jobs and assign responsible operatives for commercial reporting.
Keep accurate daily records of works planned and issues encountered.
Monitor employee productivity and provide constructive feedback and coaching.
Knowledge Requirements:
Experience and a strong understanding of the SROH.
Understand the importance of closing jobs to reduce WIP and increase cash in the business.
Understand the importance of WIP v Cash.
Strategic & Commercial Awareness: Understand and take into consideration business impact of decisions, operational and client requests.
Understand how to process DFE's and gain relevant approvals.
Understanding and defining what good quality on site looks like – know the best practice for the delivery of our work.
NRSWA accreditation to Supervisor.
Experience and knowledge in regard to Craft and CPI standard for ROI and UK.
An understanding of permit to work schemes and noticing.
Experience of demonstrating good communication skills and of prioritising works effectively.
Comfortable and confident working to tight timescales effectively.
Experience of dealing with external stakeholders and communicating effectively.
Experience of implementing, following and amending procedures for the purpose of service delivery as dictated by the Client.
Previous reinstatement experience would be an advantage.
Ability to understand Client's quality requirements.
Candidates should be professional; self-motivated with good communication skills and be able to integrate fully into the project delivery team.
IOSH desirable.
---