Professional Services Team Lead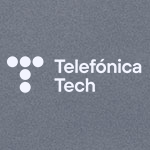 Employer Information
Telefónica Tech
E: hr@telefonicatech.uk
T:
The I&C Team Manager is a key role in the I&C. You must be passionate about team management, driving excellence, and continual improvement from a remote workforce.
The successful candidate will take full ownership of a team of Technical Consultants and be responsible for ensuring that the team has the capacity and capability to deliver projects to time, cost and quality. You will be able to use your empathy to get the best out of each team member and to help enable the team to perform.
Responsible for the personal and professional development of a team of technical experts, you will use your management experience to ensure we retain our top talent and drive effective recruitment to attract new talent as the I&C Practice continues to grow.
You will be liaising with Resourcing to ensure the Technical Consultants achieve >70% chargeable utilisation rate, with a real focus on maximising learning and development, and enabling focus time for continual improvement initiatives.
Working closely with the wider Professional Services leadership team, you will be an integral part of the leadership team, standing in for the I&C Practice Manager when required.

---