Production Operative – Level 3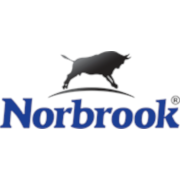 Employer Information
Norbrook
E: recruitment@norbrook.co.uk
T: + 44 (0)28 3026 4435
The successful candidate will join our established team involved in manufacturing veterinary products whilst complying with all aspects of Quality, Environmental, Health and Safety procedures. The position of Production Operative Level 3 includes carrying out all relevant activities to Good Manufacturing Practice, using appropriate techniques and equipment and following departmental written procedures in addition to the completion of necessary documentation. As the role will incorporate a range of duties within a manufacturing area, the successful candidate will require a high level of flexibility and be able to work on their own initiative.
Main Activities/Tasks
Manufacturing high quality products using approved processes within a manufacturing-controlled environment.
Understand and follow the company's Health & Safety policies.
Comply with all aspects of the Quality System, adhering to the principles of Good Manufacturing Practice ensuring products are manufactured within the defined parameters of the Quality Management System.
Operation of all processing equipment in accordance with current Standard Operating Procedures
Maximise output and efficiency
Alert the supervisor of any issues which may impact on finished product quantities and availabilities. Ensure products are produced according to the appropriate Production Control Record in order to obtain the required quality.
Ensure cleaning of equipment and facilities are carried out in accordance with the relevant procedures to avoid contamination.
Completion of all documentation associated with the manufacture of a product in compliance with current Good Manufacturing Practice (Production control records, logbooks, procedure proformas)
Work towards the company mission, strategy and culture.
Ensuring work areas are audit ready at all times.
Communication of production issues to management.
Personnel must be an effective and co-operative part of the team.
Personnel must be conscious of and work towards achieving the set targets
Essential Criteria:
Applicants must therefore demonstrate the following essential criteria on their application form in order to be considered:
6 months manufacturing experience using regulated work instructions for quality purposes.
Knowledge and understanding of basic level English and Math Skills. This will be tested internally via Assessment
Excellent attention to detail
Ability to communicate within a team and cross functionally
Experience of completing paperwork to a high standard
Flexibility to work shift patterns.
Desirable Criteria:
Due to the nature of the role preference will be given to applicants demonstrating the following desirable criteria:
Experience of working in pharmaceutical or food industry
Previous experience of working in a GMP environment
Additional Information:
Applicants should be able to provide proof that they have a right to work in the UK at the time of their application. Applicants who are unable to provide this proof will not be considered.
We regret that applications received after the closing date and time will not be accepted.
Norbrook Laboratories Limited employs a workforce with members of all sections of the community and is committed to appointing people purely on the basis of merit. In accordance with our equal opportunities policy, we would particularly like to welcome applicants from the Protestant Community.
---