Product Registration Officer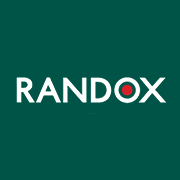 Employer Information
Randox
E: recruitment@randox.com
T: +44 (0) 28 9442 2413
Product Registration Officer – 22N/PROS
Randox Require an experienced and motivated Product Registration Officer to work within the Quality Assurance/ Regulatory Department based at Randox Science Park in Co. Antrim.
The Job:
• Assist with the worldwide registration of Randox Products.
• Prepare regulatory documentation, review and update technical files and performance data to ensure compliance with national and International regulations and standards.
• Generate and submit registration files to obtain and maintain marketing authorisations for in-vitro diagnostics devices. Prepare and respond to questions for regulatory authorities.
• Work with departments to maintain the life cycle of documents for Randox Products. To access the impact of changes to registrations and the updating of technical files following the implementation of changes.
• Creation and updating of technical files to compile with CE marking and assist with notifying of Competent Authorities and notified bodies.
• Perform detailed format reviews of the technical files to ensure consistency.
• Perform annual reviews of technical files and medical device files.
• Review and approval of product labelling (IFU).
• Provide regulatory support for customers, distributors and OEM partners.
• Work with the QA regulatory teams to ensure regulatory compliance and licences are maintained.
• Work with R&D and Engineering to prepare regulatory assessments, review design documents and attend design meetings.
• Co-ordinate the legislation of registration documents.
The Candidate
Essential:
• A bachelor's degree or equivalent in a Science / life science related discipline or relevant experience.
• Excellent verbal and written communication skills with the ability to communicate information in a concise manner.
• Excellent leadership skills and a high level of self-motivation.
• Ability to work methodically and reliably under pressure.
• Excellent attention to detail.
• Fully computer literate (MS Office Packages).
• Experience with interpretation of technical information and performance data.
• Flexible approach and willingness to work outside hours if required.
Desirable:
• Experience of working in a highly regulated industry e.g IS013485, IVDD 98/79/EC, IVDR 2017/746, or similar standards.
• Experience in preparing analytical or technical reports
• Experience in a manufacturing or analytical environment
• Experience in registering IVD products and CDx products in Europe, China and Japan.
• Knowledge of In vitro diagnostic devices.
This is an excellent opportunity to join an innovative international company in a growing industry, which can provide career security and genuine advancement opportunities for those who show potential.
About Randox
Randox Laboratories are passionate about improving global health and saving lives through the development of innovative and pioneering products. Through our commitment and the skill of our people we have grown to be a world leader in diagnostics for clinical healthcare, toxicology, food security and providing quality solutions to over 145 countries. In order to serve our growing international markets we require high calibre applicants with scientific, engineering, software and broader business skills – including sales, marketing, logistics, finance and many more.
---