Police Constable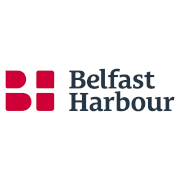 Employer Information
Belfast Harbour
E: hr@belfast-harbour.co.uk
T:  +44 (0)28 9055 4422
Role Purpose
To provide an effective, efficient and highly visible professional policing service to Belfast Harbour
To reduce crime and the fear of crime by proactive policing
To provide community policing and community engagement to all port users, residents, tenants and visitors to Belfast Harbour
To maintain and continually improve road safety for all road users in Belfast Harbour
To preserve life and protect property whilst providing a safe and secure environment for everyone in Belfast Harbour
To report offenders where appropriate to The Public Prosecutions Service (PPS)
To support port customer and public satisfaction and confidence
To build upon and support relationships with the communities in Belfast Harbour.
Criteria
Qualifications
A minimum of 5 GCSEs at Grade C or above (or equivalent) including English Language and Mathematics. The onus rests with individual candidates to provide evidence of equivalent qualifications meeting the required level.
Must have completed three years' service to include the 2-year probationary period and the Policing Diploma or your forces equivalent qualification at the point of application.
Experience
You must be a current serving police officer with a UK Territorial Police Service.
You have served in a uniform Response or Neighbourhood role preferably within the last 5 years.
Other Criteria
You must hold a full current Category B driving licence for a manual car. Full details of any penalty points, including the reason they were given, must be provided.
Successful applicants will have to pass a medical screening, vetting and a fitness test and be available to attend a 2-week Belfast Harbour Police induction course.
Belfast Harbour Police is an armed Police Service and you shall be required to carry a firearm whilst on duty. Officers who are not already qualified shall have to attend and pass the PSNI Firearms course.
You must not be under any Misconduct or Discipline investigation at time of application as well as a clean disciplinary record.
Applicants are required to have an appropriate level of computer literacy in order to effectively perform the role of Belfast Harbour Constable. Candidates will be required to demonstrate competence in IT skills at different stages of the recruitment process (e.g. completing an online application form and successful completion of a number of online exercises).
Supporting Documentation
When applying for this role please note;
You must provide a cover letter to outline how you meet the criteria in this person specification.
You must provide your last 2 Performance Reviews and evidence of any promotion qualifications with your application.
Belfast Harbour Benefits
Competitive salary
Enhanced Annual Leave
Modern Family Friendly policies
Benefits platform- Everything from health and financial wellbeing support to discounts on your favourite restaurants, shops and cinemas
Life assurance cover
Generous Pension Scheme with a scaling employer contribution of up to 14%
Free Car Parking
Subsidised Canteen
Personal Development Budget Scheme
For the full job description and criteria please reference the attached document. Please note that we may apply enhanced criteria and/or close the role sooner should we get high numbers of applicants.
---