Plant Administrator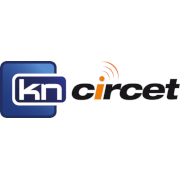 Employer Information
KN Circet
E: recruitment@kncircet.ie
T: +353 (1) 457 5000
Main Purpose:
The Plant Admin will be responsible for providing support to contracts as required in all areas of Plant & Equipment.
Key Duties:
Invoicing – hire invoices to be entered on Monthly basis against appropriate project.
Weekly Hire cost – All hired and owned plant be charged out to all projects on weekly basis.
Operator files – Build & maintain files for all plant and all training records retained.
Hire Companies – periodic review of hire companies to ensure value and consistency of product and service, no plant to be issued unless compliant with Circet standards.
Weekly reports – to be completed and distributed every Tuesday and at month end.
Ensure all accident and defect reporting for all plant fleet including insurance claims.
Raise plant orders on Navision System for plant cost.
Maintain PAT testing records for owned plant ensuring all plant up to date testing.
External hire plant prices to be reviewed periodically.
Circet owned plant to be allocated to the correct person and project on Navision System.
Off hire numbers to be requested and received for all external hire from all external hire companies.
Loss/Damaged and stolen plant report to be submitted on a monthly basis.
All Circet owned plant must be issued as per Group plant policy and copies retained for Group Plant Manager review.
All alerts on the Navision system relating to regions must be acted on immediately.
Live hire lists to be reviewed weekly and checked.
Comply with the Group asset tracking system.
Calibration of equipment to be kept up to date and evidence to be documented.
Traffic management needed on site at all times.
Circet Equipment and Financial Responsibility:
Responsible for the safekeeping of own Company equipment and clothing.
Staff Management Responsibility:
Leadership and personnel management multi-locations
Communications and Contacts:
Internal:
Site operations, Line Managers, colleagues within the Dept and in other Depts.
Contractors and delivery drivers.
External:
Customers & sub-Contractor personnel.
Physical Demands of the Job:
Must be physically fit as regular manual handling is a requirement of the job.
Education, Knowledge, Skills, Experience & Qualifications required:
​​​​​​​Pre:
Basic IT Microsoft and systems skills. Understanding of Navision or similar an advantage)
Effective time management
Experience of Plant management
Team player with a flexible approach to work & hours of work.
Post:
Fork lift certificate.
Pat testing certified.
---