Phlebotomist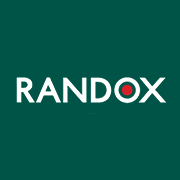 Employer Information
Randox
E: recruitment@randox.com
T: +44 (0) 28 9442 2413
Phlebotomist – London – (Job Ref: 23/DOND)
With the expansion of the Randox Health team we are currently looking to recruit a phlebotomist based at one of our clinics in London, we have positions available in Canary Wharf, Great Portland Street, St. Pauls, and Westfield Stratford. The successful applicant will join a multi-disciplinary team and play an active role in providing an exceptional service to clients.
This role will be responsible for ensuring customers they have an excellent experience while in the clinic, taking blood samples from both private and corporate clients, ensuring they feel comfortable at all times. The phlebotomist may also be required to travel to client sites to take samples.
For this position, as you may be in contact with live blood samples, you must be vaccinated against Hepatitis B or be able to get it following a successful interview stage.
In line with Care Quality Commission guidelines, the successful candidate will be required to undergo an enhanced Disclosure and Barring Service check.
The Role:
Perform full client appointment, including taking blood, urine, personal measurements, such as weight, height, BMI, pulse etc and logging these on to the relevant computer systems (Patient information Systems/PIS) on-site and off-site locations.
Accurate labelling of specimens and completion of laboratory request forms.
Use of centrifuge to prepare blood specimens when required.
Transportation of posting (Via courier) of samples adhering to Company policy of chain of custody in samples.
Update the PIS system recording client details and measurements.
Travelling offsite to events, private and corporate appointments, representing the company at all times in a competent and courteous manner.
Be comfortable in upselling. Randox Health is a private health facility, where both product knowledge and value of testing could be required.
The accurate completion of company forms and documentation.
Deliver opportunistic Randox Health promotion using opportunities such as new client health packages.
Support clints to adopt health promotion strategies that promote clients to live healthily and encourage principles of self-care.
Recognise, assess and refer clients presenting with health needs to the appropriate professional (GP surgery, A+E) as per Randox Health Procedures, in association with RH Expert/GP's guidance.
High level of IT literacy. Randox Health use a range of IT systems and require a phlebotomist who is fully IT literate to log client data, update several computer software systems, and update and complete daily tasks and forms.
Utilise and demonstrate sensitive communication styles, to ensure clients are fully informed and consent to procedures.
The Candidate:
Essential:
Phlebotomy certificate of competence/equivalent training.
High Level of IT literacy
Flexibility with working hours, as required by the business.
Valid UK driving Licence.
Desirable:
Experience in private healthcare setting
Proficient in using all Microsoft packages.
---