Personal Coordinator / Phlebotomist – Fulham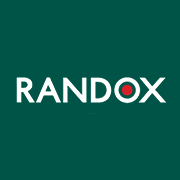 Employer Information
Randox
E: recruitment@randox.com
T: +44 (0) 28 9442 2413
Personal Coordinator / Phlebotomist – Fulham – (Job Ref: 22/PHAM)
With the expansion of the Randox Health team we are currently looking to recruit a Personal Coordinator / Phlebotomist based at our clinic in Fulham, London. The successful applicant will join a multi-disciplinary team and play an active role in providing an exceptional service to clients.
This dual role will be responsible for ensuring customers they have an excellent experience while in the clinic, taking blood samples from both private and corporate clients, ensuring they feel comfortable at all times. The Phlebotomist will also travel to client sites to take samples. Candidates must also be able and willing to drive our mobile clinic to other location and events. This may require occasional over-night stays. In line with Care Quality Commission guidelines, the successful candidate will be required to undergo an enhanced Disclosure and Barring Service check.
The Candidate:
Essential:
• Phlebotomy certificate of competence
• 1 years' experience of blood draws
• Excellent communication, organisational and interpersonal skills
• Strong attention to detail
• Committed and flexible
• Willingness to travel
• Team player
• Valid driving licence
Desirable:
• Experience in private healthcare
• Efficient with all Microsoft packages
About Randox Health:
Randox Health is a unique collaboration of scientific innovation and medical application, specialising in personalised and preventive health programmes. As global specialists in clinical diagnostics, Randox Health offers direct access to a portfolio of hundreds of biomarker tests, proteomics, and genomics measurements. This fusion of scientific intelligence and clinical acumen enables earlier diagnosis and treatment of current health problems, potential prevention of future health problems and allows individuals to take control of their health and improve their overall wellbeing.
Tailored to the needs of each person, results are discussed; treatment and lifestyle options explored, and continued care provided directly to the public in a private setting to allow individuals to avail of biomarker blood testing to track and improve their wellbeing.

---