Personal Coordinator / Healthcare Assistant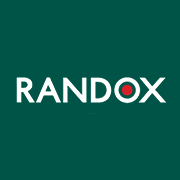 Employer Information
Randox
E: recruitment@randox.com
T: +44 (0) 28 9442 2413
We are currently looking to recruit a full-time Personal Coordinator / Healthcare Assistant based in our clinic in the Trafford Centre, Manchester. The successful applicant will join a multi-disciplinary team and play an active role in providing an exceptional service to clients.
The role of a Personal Coordinator is a dynamic, customer focused role, which is suited towards applicants who are hardworking and charismatic. The successful applicant will be responsible for ensuring clients feel special and satisfied that they are receiving a 5* treatment and ongoing value for money.
The role is also to help ensure that the patient journey is a smooth and stress-free experience and ultimately contribute to the smooth running of the service. To provide administrative support and reception cover for clients and network of professional colleagues and to be the personal point of contact for clients.
In line with guidelines, the successful candidates will be required to undergo an enhanced Disclosure and Barring Service check, or regional / national equivalent.
Shift Pattern – 4 days on, 4 days off rotational shift pattern inclusive of evenings and weekends.
Our Clinic is open: Mon-Fri 9:40 am – 9:40 pm, Sat 9:40 am – 8:40 pm and Sun 11:40 am – 5:40 pm.
Duties and responsibilities:
Represent Randox Health as first point of contact for clients and professional stakeholders.
Provide continuity care by co ordinating all appointments and investigations (internal and external).
Ensuring excellent customer service and coordination of diary management within the clinical environment.
Maintain accurate client records and get involved in the end-to-end process.
Carry out clinical testing including body composition analysis, spirometry, heart rate monitoring, sample collection, electrocardiograms, blood pressure.
Help to ensure clinic is compliant with regulations set by the CQC.
The Candidate:
Essential:
Knowledge of Randox products and client.
Experience in delivering health screens, and customer facing experience essential.
Accuracy in information recording and management and working to clinical procedure.
Excellent interpersonal and communication skills – written and verbal.
Ability to build rapport with customers, tailoring your approach to individuals.
Empathy and ability to motivate customers to make positive health changes.
Desirable:
Experience in private healthcare sector.
The ability to input and record data accurately.
---