Personal Coordinator / Healthcare Assistant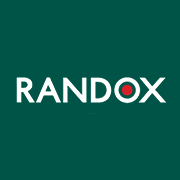 Employer Information
Randox
E: recruitment@randox.com
T: +44 (0) 28 9442 2413
Personal Coordinator / Healthcare Assistant – Westfield – (Job Ref:23/PCWA)
With the expansion of the Randox Health team we are currently looking to recruit a full-time Personal Coordinator Team Leader based in our Westfield site in London. The successful applicant will join a multi-disciplinary team and play an active role in providing an exceptional service to clients.
The role of a Healthcare Assistant / Personal Coordinator Team Leader is a dynamic, customer focused role, which is suited towards applicants who are hardworking and charismatic. The successful applicant will be responsible for ensuring customers have an excellent experience while within the clinic and that they feel comfortable at all times. Customer satisfaction is priority, ensuring that a high quality of service is provided.
We are looking for a Healthcare Assistant who will assist Healthcare Professionals, to carry out a spectrum of duties. Their tasks include conducting clinical duties, in addition to carrying out, monitoring, and recording the results of medical tests, which the Healthcare Professional will analyse. To be successful as a Healthcare Assistant, you should possess an empathetic and nurturing personality.
In line with guidelines, the successful candidates will be required to undergo an enhanced Disclosure and Barring Service check, or regional / national equivalent.
Shift Pattern – 4 on 4 off. Opening times – 10 – 9 Mon – Fri. 9-9 – Sat. 12 – 6 – Sun
Duties and responsibilities:
Ensuring excellent customer service and coordination of diary management within the clinical environment.
Maintain accurate client records and get involved in the end-to-end process.
Carry out clinical testing including body composition analysis, spirometry, heart rate monitoring, sample collection, electrocardiograms, blood pressure.
Help to ensure clinic is compliant with regulations set by the CQC. For example, hygiene, confidentiality, customer service, health, and safety.
​​​​​​​
Requirements:
Educated to NVQ level 3 or above in a healthcare related discipline.
Experience in delivering health screens, and customer facing experience essential.
Accuracy in information recording and management and working to clinical procedure.
Excellent interpersonal and communication skills – written and verbal.
Ability to build rapport with customers, tailoring your approach to individuals.
Empathy and ability to motivate customers to make positive health changes.
Desirable:
Experience in private healthcare.
---