Personal Coordinator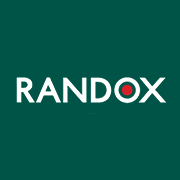 Employer Information
Randox
E: recruitment@randox.com
T: +44 (0) 28 9442 2413
Personal Coordinator – Kensington – (Job Ref: 22/PCKO)
With the expansion of the Randox Health team we are currently looking to recruit a temporary, full-time Personal Coordinator based in Kensington. The successful applicant will join a multi-disciplinary team and play an active role in providing an exceptional service to clients.
The role of a Personal Coordinator is a dynamic, customer focused role, which is suited towards applicants who are hardworking and charismatic. The successful applicant will be responsible for ensuring customers have an excellent experience while within the clinic and that they feel comfortable at all times. Customer satisfaction is priority, ensuring that a high quality of service is provided.
The shift pattern for this position will be 4 days on, 4 days off rotation 7am – 7pm.
In line with guidelines, the successful candidates will be required to undergo an enhanced Disclosure and Barring Service check, or regional / national equivalent.
​​​​​​​
The role:
• Represent Randox Health as the first point of contact for clients and professional stakeholders.
• Providing continuity of care by coordinating all appointments and investigations.
• Ensuring all results are available for scheduled appointments.
• Operation of the company switchboard to receive, transfer, and / or connect a high volume of calls and maintain a rapid response rate according to agreed standards.
• Log all incoming calls and, where required, information maintaining an accurate record in PIS system. This covers clients, visitors, or email enquiries.
• Liaise and follow-up with Professional Partners, Randox Associates, and nursing staff, as required.
• The operation of the company Patient Information System (PIS), updating all calls, client details and enquiries, appointments, bookings, sales, etc.
The candidate:
Essential:
• Excellent communication, organisational, and interpersonal skills.
• Strong attention to detail.
• Committed and flexible.
• Team player.
• IT literate.
About Randox Health
For almost 40 years Randox has been at the forefront of clinical diagnostics, dedicated to improving health worldwide with our disruptive technology and innovative diagnostic solutions. This experience and expertise powers each of our state-of-the-art Randox Health clinics, currently located in London, Liverpool, and Northern Ireland, with ambitious plans to roll out a number of new clinics in the coming months and years. A mobile service enabling certified Randox Health staff to visit clients at their convenience is also available.
At Randox Health we encourage individuals to adopt a personalised, preventative approach to their health and well-being, ultimately helping them to live healthier for longer. Using Randox revolutionary technology we measure hundreds of health biomarkers, generating unrivalled data that when combined with our complex algorithms can predict future health concerns and identify early signs of illness even before symptoms arise. This empowers individuals to act sooner to prevent or delay disease onset – moving from a model of sickness management to true preventative healthcare. Our unique biomarker tracking service allows you to establish a health baseline from which you can track and monitor improvements over time.
---