Performance Analyst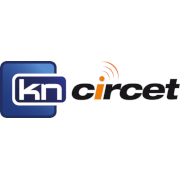 Employer Information
KN Circet
E: recruitment@kncircet.ie
T: +353 (1) 457 5000
Circet UK are currently recruiting for an experienced Performance Analyst responsible for maintaining performance, data and reporting, ensuring that we have the insight and tools to build our forecasts and plans, having confidence that we have adequate capacity to meet all incoming demand.

This role is key to ensuring that we go about our business in a smooth and predictable fashion, confident in knowing what work we need to do today; tomorrow; and in the future.

Responsibilities as Performance Analyst include:
• The build and management of our performance data, ensuring we have accurate information about our jobs, skills, synthetics, and other items, to ensure that our production plans are as accurate as we can make them
• The development and improvement of our plans data, owning our Improvement Log and developing the mechanisms to capture and progress feedback, and respond to customer and business requirements
• The build of ad hoc and bespoke reporting, to support senior decision-making
• Undertaking the build of forecasts and scenarios, as required, to test new commercial and contractual scenarios for Circet
• Undertaking any other duties as reasonably required including travel as necessary.
Experience and knowledge required:
• Previous experience in a similar role.
• Proficient with Microsoft Office and PowerPoint, specifically excel and the creation and manipulation of pivot tables and graphs.
• The ability to organise, multitask, prioritise and work under pressure.
• Demonstrate excellent communication skills both written and verbal.
• Exhibit analytical and problem-solving skills.
• Customer and Delivery focused.
• Knowledge of telecommunication infrastructure build programs.

---