PAYROLL MANAGER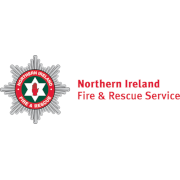 Employer Information
NIFRS
E: nifrs.recruitment@nifrs.org
T: 028 9266 4221
Northern Ireland Fire & Rescue Service (NIFRS) serves the entire community, a population of 1.8 million in an area of over 5,500 square miles. NIFRS has a proud tradition and history of serving the community with distinction.
NIFRS wish to invite applications for the following role:
Payroll Manager
Job Ref N060/03/2023
The Payroll Services Team Manager is responsible for the effective and efficient management of the Payroll Services Team and systems, ensuring the timely processing of payrolls in compliance with internal policies, legislation, best practice and national/local terms and conditions of employment.
The Payroll Services Team manager is responsible for the monthly salary payment of approximately 800 whole-time firefighters, 59 Regional Command Centre personnel and 249 support staff.
Hours of work;
Currently 36¼ hours per week, Monday to Friday, 9.00 am to 5.00 pm.
A Flexible Working Hours Scheme is in operation.
In view of the level of this appointment, the post holder will be required to work in such a way as to fulfil the obligations of the post.
There are currently two permanent posts based at NIFRS HQ in Lisburn. This recruitment and selection process will also be used to fill future vacancies, a reserve list will be created for 12 months should any additional permanent or fixed term vacancies arise (offers of posts will be made in merit order).
Salary
The salary scale is PO1. The salary range is currently £33,820 – £36,298 per annum.
All the information that you need in order to apply is provided in the candidate information pack. However, if you have any queries or require any further information please email: nifrs.recruitment@nifrs.org, or telephone 028 9266 4221.
Candidates should apply online and the closing date for applications is 12:00 noon on Friday, 24th March 2023.
We value our people and are committed to the principle of equal treatment for all applicants for employment irrespective of age, gender, race, sexual orientation, disability, religion or political opinion.
Permanent
Closing date: Friday 24 Mar 2023
Salary: £33820
Apply for job
---