Paint Line Operative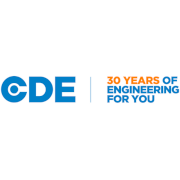 Employer Information
Industrial Temps
E: info@industrialtemps.com
T: 02890322511
We are seeking x4 Paint line Operatives with our client CDE Global in Newtownabbey, the world's leading provider of wet processing solutions with applications across a wide range of materials within the natural processing and waste recycling sectors
Pay Rate: Depending on experience
Hours Per Week: 40
Working Hours:
Week 1 (3 Days)
Monday, Tuesday, Wednesday
6am-6.30pm
Week 2 (3 Days)
Monday, Tuesday, Wednesday
6am-6.30pm
Week 3 (4 Days)
Monday, Tuesday, Wednesday and Thursday
6am-6.30pm
Job Type: Temporary, Ongoing
Job Criteria:
Essential
– Previous experience in a similar role such as a wet paint operative or previous experience working with powder paint
– Dependable and reliable
– Enthusiastic, energetic self-starter able to work on own initiative
– Organised team player
– Available to work flexible hours
– Understand the importance of quality
– Understand the importance of deadlines for completing tasks
Desirable:
– Willingness to develop and adapt to new situations
Job Duties:
– To ensure parts are built as per drawings
– To ensure quality checks are carried out and met
– To ensure any problems are recorded, and notify the supervisor
– To finish assigned tasks within required time frames
– To meet agreed production targets according to customer demands.
– To carry out the agreed preventative maintenance schedule.
– Monitor equipment and request maintenance when required.
– Perform simple maintenance and repair as required.
– Ensure all equipment is properly set up and used in a safe manner and that all safety devices are in use.
– Maintain target 5s standards for your work area and identify and implement improvements.
– To meet company imposed and customer deadlines
– To adhere to company HR and Health and Safety policies
– General housekeeping of the factory and surrounding areas.
Other
– To adhere to CDE policy and practice.
– To carry out any other duties within reason and capability associated with this role.
Additional Information:
These positions are in Monkstown, Northern Ireland.
For more information regarding this role please contact our Ballymena office on 028 2542 0140 and ask to speak to Danielle or forward your CV through to Danielle.mcfall@industrialtemps.com
---