Operations Team Leader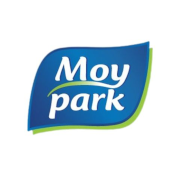 Employer Information
Industrial Temps
E: info@industrialtemps.com
T: 02890322511
We are seeking Operations Team Leader (based in Ballymena), as a member of the operations team, the OTL will have full responsibility for managing production operations and staff to achieve the performance targets set by the Production Manager.
Industrial Temps are delighted to be working in partnership with Moy Park, one of the UK's top 15 food companies, Northern Ireland's largest private sector business and one of Europe's leading poultry producers.
Salary: £27,500 Per Annum
Job Type: Full time, Permanent position
Working Hours: 12 Hour Shifts
1 week 5 days working follow week only 2 days , working hours from 6am – 6pm or 6.30 am – 6.30pm
Job Duties:
Operations Function:
– Ensure a good start of shift, walk the line ensuring correct allocation of labour and materials are available.
– Conduct labour checks through visual confirmation counts of heads and correct location is on the line based on skills required.
– Ensure slick changeovers, making sure all materials/utensils and instructions are available before you need them on the line.
– Complete SIC boards hourly and huddle as needed with the team, acting if hourly target is not achieved.
– Ensure full optimisation: yield, ingredients, packaging material
– Ensure process parameters are in place i.e. time/speeds/giveaway/waste/QAS. Review routinely.
– Ensure CSL levels are met
– Escalate problems that mean deviation of plan to your Production Manager.
– Support your Production Manager in all areas to ensure Company objectives and KPIs are achieved.
– Check during runs – weight control, machine set up, quality spec, recording of production sheets etc.
– Manage a quality culture
– Participate and act to support Technical in delivery of Food Safety Index Target
– Engage with Technical and cross functional colleagues, where required follow up support actions are needed.
– Ensure timely reporting of maintenance issues to the maintenance team – minimising downtime.
People:
– Lead and direct team members with clear objectives / accountabilities to achieve daily operational targets.
– Review line skills matrix for teams to ensure all skills are available when required.
– Effectively deliver employee weekly/daily communications via huddles/briefs.
Job Criteria:
Essential:
– Excellent communication skills, ability to liaise with varying stakeholders at all levels, both internal and external.
– Self-motivated
– Problem Solving Skills
– Organisational skills and the ability to multi-task
– Good General Education – to include Maths & English at Grade C or above
– People Management Skills
Desirable:
– Proven leadership and management experience within a FMCG manufacturing environment.
– Food processing knowledge
– HACCP experience and/or qualification
– IOSH qualification
– Previous experience of achievement in continuous improvement
– Change agent: ability to demonstrate a previous experience of delivering sustainable change initiatives and results.
– 3rd Level qualification.
Additional Information:
This Operations Team Leader role is in Ballymena, Northern Ireland
Candidates interested in this position please send CV to karolina.pawlicka@industrialtemps.com or for more information call our Ballymena office on 028 2542 0140 ask for Karolina
INDUSTRIAL TEMPS IS AN EQUAL OPPORTUNITIES EMPLOYER
Permanent
Closing date: Sunday 23 Apr 2023
Salary: £27500
Apply for job
---