Operations Team Lead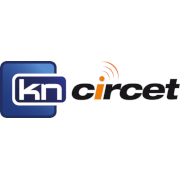 Employer Information
KN Circet
E: recruitment@kncircet.ie
T: +353 (1) 457 5000
On the back of an ever-increasing workload, Circet Northern Ireland are looking for an experienced Operations Team Lead (OTL).
As OTL you will be responsible for managing a team of Front Line Managers, Works Team Members, and Direct Labour to ensure continual deliver of a targeted programme.
Responsibilities of Operational Team Lead include:
The successful coordination and implementation of work orders, ensuring they are delivered within the agreed timescales, in line with Programme Plans and/or KPIs.
Management of Personnel and Workstack.
Accountable for providing a weekly forecast for assigned deliverables and resources in line with the overall Programme requirements.
Provide weekly resource capacity.
Accountable for the provision of weekly time sheets and sign off sheets.
Accountable for the delivery of the forecasted programme.
Responsible to take input from the field to develop and maintain the Management Information System and provide status reporting.
Build and maintain effective working relationships within Circet, client and 3rd parties, ensuring collaborative working across teams/areas.
Oversee the issuing of work orders to supply chain / direct labour resources, ensuring they are agreed, acted upon, tracked and managed to the successful required outcomes.
Schedule field resources effectively ensuring weekly KPIs are achieved, in a cost-effective manner, whilst maintaining HSEQ.
Manage the closure of work orders, ensuring minimal WIP is maintained and DCR's.
Ensure the fluidity of work to maintain resource levels and achieve KPIs.
Accountable for ensuring resource level meets workload requirements.
Accountable for daily whereabouts submission and for Completions.
Manage the completion of works in line with HSEQ requirements.
Identify, manage, and report any dependencies, milestones, critical path, potential risks/issues.
Create, maintain and deliver high quality project documentation.
Managing Asset programme against contract KPI's (i.e. ensure surveys are completed within the required timeframes, and works orders are complete with the required timeframe).
Receive technical queries from the field and provide necessary guidance.
Ensure effective communication with staff and stakeholders ensuring this is delivered in a timely and clear fashion, with expectations clearly set and met.
Effectively manage and document any issues/escalations raised, ensuring these are dealt with in a timely manner and to a successful conclusion.
Liaison with the client to ensure that quality of work is as specification and to complete satisfaction of the client.
To build and maintain a working relationship with the client and within Circet.
​​​​​​​
Knowledge Requirements:
Experience in working on Openreach overhead cable network.
Experience in working on Openreach Asset Assurance Poling / Low wire programme.
Experience at Supervisor or management level.
SWQR – Supervisor level trained.
Proven experience of working within a project life cycle.
A good understanding in managing Risk, Assumptions, Issues, Dependencies and Escalations.
Understanding of project governance and control.
Excellent working knowledge of Microsoft excel.
---