Operational Governance and Control Manager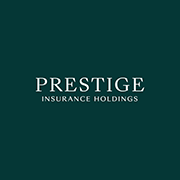 Employer Information
Prestige Insurance Holdings Ltd
E: hr@prestigeholdings.co.uk
T: 02890 355582
STROLL
Part of the Prestige Insurance Holdings Group, Stroll Insurance is a digital first insurance brokerage headquartered in Belfast. The business powered by its sister company Trumo, a SaaS provider leading the way in the local insurtech space.
We aim to be the go-to destination for all types of insurance for digital natives across the island of Ireland and beyond. We'll get there by working our mission and living our values – every day.
It's a big vision but one we're clear on. To do it, we're building an insurance company that makes buying insurance a walk in the park. We're coming at this from a different direction because we know people don't like renewing their insurance. We understand that completely. And we want to change it. Shake things up a bit.
We're building an insurance experience that starts where the customer is and gets them to where they want to be, quickly and easily. By being with them at every step, we're transforming their experience and disrupting the market along the way.
We're curious. We're brave. We're thoughtful. We're vibrant.
The Role
Like any other regulated business, at Stroll we need to make sure that we are managing our risks and controls and are fully compliant with our industry's regulations.
As Stroll's Operational Governance and Control Manager, you will be responsible for ensuring that Stroll is managing quote and policy administration with excellence and ensuring that the sales and operations teams have the relevant knowledge, resources, and tools to hand to confidently handle client and insurer needs.
You will be responsible for maintaining quality of service within the business across all channels and completing audits to maintain service quality and at the request of insurers. This will include owning the creation and approval of customer service live chat and email content, ensuring all content is factual and aligned to Stroll's tone of voice guidelines.
You will partner directly with the Prestige Group support departments to ensure that Stroll operates safely and in control, adhering to key regulatory compliance obligations. This will include proactively engaging with key stakeholders to gather requirements and ensure that the appropriate policies, strategies, and operational processes are embedded in the Stroll operational model, and that they are aligned to the Stroll brand, values, and ways of working.
You will collaborate with the Product and Sales teams on the deployment of new products, features and improvements to the Stroll business, ensuring that they comply with the governance processes and that all required training has been completed prior to implementation.
Having a comprehensive knowledge of insurer and regulatory requirements, combined with an in-depth understanding of customer service and experience, will enable you to fulfil the responsibilities of this role.
As a self-starter you will naturally explore and uncover business needs, understanding requirements from the broking, insurer and customer perspective.
​​​​​​​#NIJOBS
---