NGS Scientist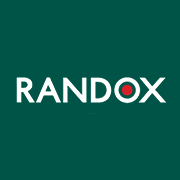 Employer Information
Randox
E: recruitment@randox.com
T: +44 (0) 28 9442 2413
NGS Scientist – Job reference: 22N/NGST
Randox Laboratories is currently welcoming applications from experienced individuals to join the company's team as an experienced Molecular Microbiologist with a particular focus on Microbial Genomics to join our genetics Team. This pivotal role will entail a balance between both wet and dry lab work to characterise bacterial, viral, archaeal, and fungal species obtained utilising NGS Technology.
Primary Responsibilities:
Checking sample integrity before performing laboratory work.
Extraction of DNA/RNA from a wide range of clinical and environmental sample types.
Quantification of extracted nucleic acids via several methods for downstream processing.
Ability to perform custom PCRs and modify protocols to optimise PCR reactions.
Performing both DNA and RNA library preparation before loading onto an in-house sequencer.
Ensuring samples exceed QC criteria at both the laboratory and computational stage.
Running and maintaining various sequencing platforms and instrumentation within the lab.
Post sequencing analysis, interpretation, and report generation in conjunction with the Bioinformatics team.
Assist in the development of new diagnostic assays which target microbial species.
Engage and contribute to innovate approaches to advance the microbial genomics team.
Engaging with other teams to troubleshoot issues.
Driving scientific studies and planning future experiments.
Your Profile:
Essential Skills:
An undergraduate (BSc) degree in a life science field. Microbiology, Biochemistry, Molecular biology etc.
MSc in a life science degree with a particular focus on Microbiology, Molecular biology, and Next Generation Sequencing techniques.
Experienced used with sequencing technologies e.g. Pacbio, Illumina, Oxford Nanopore etc.
Wet laboratory experience namely, DNA extraction, DNA purification, DNA quantification, PCR, Primer design, RNA extraction.
Motivated to working in a laboratory environment.
Desirable Skills:
PHD in life sciences with a particular focus on Microbiology, Molecular biology, and Next Generation Sequencing techniques.
Experience in running NGS assays.
About Randox:
An international company operating in over 145 countries that continues to have unparalleled growth, Randox Laboratories has been the heartbeat of the UK's National COVID Testing Programme throughout the pandemic. In early 2020 Randox recognised the threat from COVID-19 and, based on over 40 years of diagnostic experience, quickly developed a test to accurately identify the virus. Testing at scale commenced within weeks to support the UK's National Testing Programme and private clients alike. Through the enormous effort and commitment of its staff Randox is currently operating at a capacity of 180,000 COVID-19 samples per day, making it the most productive laboratory in the UK and Ireland and amongst the very largest in Europe.
Additionally, as a world leader in diagnostics for clinical healthcare, toxicology and food security, our expertise and product portfolio have assisted laboratories across the world in improving health and saving lives. Our global success is a result of our pioneering products and the commitment & skill of our workforce, which continue to grow exponentially.
---