Multi Skilled Leisure Attendant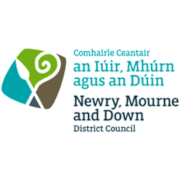 Employer Information
Newry, Mourne & Down District Council
E: recruitment@nmandd.org
T: 03301374025
​​​​Please read the recruitment pack before completing your application form.
Job Summary
To form part of a trained team of frontline staff who will provide customer service, lifeguarding, fitness instruction, gym supervision, including GP referrals, fitness classes (where qualified), cleaning and general leisure attendant duties.
To deliver a high quality service in a professional manner in accordance with Leisure Services policies and procedures, including a nationally accredited quality scheme.
Hours of Work
Posts: 1 – 3: various part-time hours per week
Post 4: 37 hours per week.
The post holder must be prepared to work outside normal office hours, including evenings, weekends, and Public and extra Statutory Holidays for which the appropriate payment will be made or time in lieu granted if relevant.
Duration of Appointment
Post 1 – 3: Permanent
Post 4: Temporary to cover a career break until 30 June 2024 (however this duration may vary if career break concludes earlier or may be extended/or made permanent)
​​​​​​​Location
Posts 1 – 4: Location is Kilkeel Leisure Centre, Kilkeel
---