Mobile Security Operative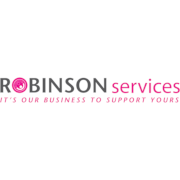 Employer Information
Robinson Services
E: jobs@robinson-services.com
T: 028 9442 9717
MOBILE SECURITY OPERATIVE
Location – Belfast & Surrounding Area
Hours of work – 40 hours a week
Days of Work – Varied, as required, night shifts, dayshifts, weekdays and weekends
Hourly rate – £13.50 per hour
The job requires flexibility and availability to cover shifts and sites across the Greater Belfast area.
Successful applicant will be trained on a number of sites and the job is hugely varied.
The main purpose of the role include:
• Presenting at all times, a smart, alert, visible and commanding security presence at the centre at all times.
• Conducting shift handover procedures at the start and end of each shift to ensure all matters of concern or note occurring during a shift are passed on for the purposes of service and incident management continuity.
• Writing complete and accurate handover and incident reports and taking appropriate action as required on all reports passed to you at the commencement or during a duty shift
• Security of the entire site including CCTV monitoring and patrols.
• External patrols to include the surrounding car parks.
• Greeting, assisting and directing members of the public, contractors and staff visiting the site.
• Issuing and monitoring of site passes.
• Ensuring the safety and security of our clients' buildings and assets by carrying out all duties in full adherence with the site assignment instructions.
• Ensure full compliance with site policies and procedures.
• Adhering to site regulations, to include fire, health and safety and evacuations.
The jobs requires flexibility and availability to cover shifts and site up to 50 miles from Belfast.
Essential and Desirable Criteria:
​​​​​​​Driving licence / access to a vehicle (vehicle provided for unsociable hours)
Current, valid SIA Licence – essential
Own transport required with Business Insurance
5 year checkable background – essential
Current, valid SIA CCTV licence – desirable
First Aid Certificate – desirable
Customer Service Training – desirable
​​​​​​​Robinson Services is an equal opportunities employer
Please note that some of our roles may be subject to appropriate Access NI clearance
Permanent
Closing date: Thursday 04 Jan 2024
Salary: £13.5
Apply for job
---