Mobile Lab Analyst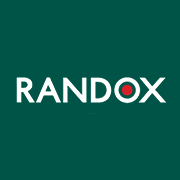 Employer Information
Randox
E: recruitment@randox.com
T: +44 (0) 28 9442 2413
Mobile Laboratory Analyst – South London – (Job Code: 22/MLAL)
Randox Laboratories Ltd. is seeking applications from candidates to join our team at our new South London site. This position would be trained in the key areas of our clinical diagnostic testing laboratories, including the ability to operate the various analysers and analytical instrumentation. Full training is provided so it not essential to have previous experience in any of these areas. This is an excellent opportunity to gain hands on laboratory experience.
Key tasks & responsibilities:
Responsibility to operate testing lab in South London
Receipt and Accession of SARS-CoV-2, STI, and Health Check samples for analysis.
Routine use of the Bosch Vivalytic analysers.
Responsibility for the quality control and release of results on our Vivalytic range of instruments.
The troubleshooting of Covid-19 related customer queries and the provision of product information and advice.
The development of a high degree of product knowledge covering all Covid-19 related products.
Adherence to company Positive work Environment Policies, health & safety procedures, and the maintenance of a safe working environment.
The Candidate:
​​​​​​​
Essential:
A BSc. In Biomedical Science and Diploma in Professional Practice. Alternatively, qualified to at least degree level in Biochemistry or a Life Science (Minimum 2:1).
Possess excellent communication skills, both written and verbal.
Possess excellent organisational skills.
Be computer literate.
Desirable:
Working knowledge of quality systems.
Working knowledge of Health & Safety including COSHH.

About Randox Health:
Randox Health is a unique collaboration of scientific innovation and medical application, specialising in personalised and preventive health programmes. As global specialists in clinical diagnostics, Randox Health offers direct access to a portfolio of hundreds of biomarker tests, proteomics, and genomics measurements. This fusion of scientific intelligence and clinical acumen enables earlier diagnosis and treatment of current health problems, potential prevention of future health problems and allows individuals to take control of their health and improve their overall wellbeing.
Tailored to the needs of each person, results are discussed; treatment and lifestyle options explored, and continued care provided. Delivered directly to the public in a private setting to allow individuals to avail of biomarker blood testing to track and improve their wellbeing.
---