MDU Senior Project Manager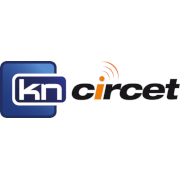 Employer Information
KN Circet
E: recruitment@kncircet.ie
T: +353 (1) 457 5000
Main Purpose:
The MDU Senior Project Manager is a key role within our Openreach MDU (Multi Dwelling Units) programme, helping Circet to bring fibre broadband to Scotland as part of our one our strategic programmes with Openreach, and extending to new clients. These are typically larger residential buildings, with multiple individual premises – being blocks of flats or apartments – requiring attention in how we plan and complete our works.
The MDU Senior Project Manager is responsible for the management of all MDU Build and Civils works within the Scotland programme, engaging with client and supply chain to build effective projects of work that deliver our programme outcomes.
Reporting into the Contract Manager for ONSA and Minor Build, the MDU Senior Project Manager will work closely with Survey and PMO colleagues to ensure that works proceed in good order, and client, managing agents and residents are informed and agreed to the works proposed.
Key Duties
The MDU Senior Project Manager will undertake the following duties at the core of their role, though this list is not exhaustive:
Drive and execute projects of MDU Survey, Build and Civils works that deliver the programme outcomes, to cost, time and quality, ensuring that all client requirements are met and works proceed in good order
Provide leadership to the Project, Survey and Build teams, inclusive of sub-contractors, building a positive and progressive work environment, in line with the MDU programme values
Ensure that the project is fully compliant with all client and managing agent requirements, as well as all relevant statutory provisions for the completion of all Survey, Build and Civils works, including executing all required audits and leading on improvements actions and plans
Owning all commercial aspects of Survey, Build and Civils, ensuring that all financial commitments are met and that value for money is obtained from all sub-contractors and suppliers, and that invoicing proceeds in good order and without breach
Complete all Survey, Build and Civils works to the client specification, best practice and safety standards
Build relationships with key managing agents and landowners in our award area
Track progress through both the Cirect and Openreach systems, providing timely updates on both progress and issues and acting as a point of escalation
Support the securing of new works and clients, working closely with the commercial and senior teams as required
Develop and improve our Survey, Build and Civils practice and tooling.
---