Material Planner Scheduler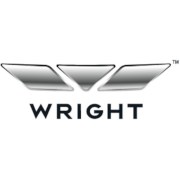 Employer Information
Industrial Temps
E: info@industrialtemps.com
T: 02890322511
Our Client Wrightbus require a Material Planner Scheduler to join their team
Salary: £27K – £31K Per annum
Hours per Week: 38 hours per week
Working Hours: Monday to Thursday 8:15am – 5:15pm, Friday 8:15am – 12:15pm
Job Type: Full time, Permanent position
Job Criteria:
Essential –
– 5 GCSE Grades A-C to include Maths and English or equivalent OR proven extensive relevant experience of scheduling high volumes of material to meet production demands.
– Computer Literate with experience of spreadsheets and databases.
– Experience in use of MRP systems minimum 3 years.
– Suitable experience in scheduling to a build programme minimum 3 years.
– Knowledge of material scheduling in a high volume manufacturing process
– Influencing/persuasive skills
– Problem solving skills
– Good interpersonal skills
– Ability to work under pressure
– Proactive in your role
– Ability to act as a member of a team
– Assertive
– Highly Driven
– Able and willing to work overtime if required
– Good timekeeping and attendance records.
Desirable –
– BTEC in engineering or similar qualifications
– Institute of Purchasing Qualification
– Extensive experience in a purchasing environment
– Experience of New Product Development processes
– Knowledge of supply chain and logistics management
Job Duties:
– Responsible for the procurement of materials via Sage system using Bill of material, MRP and purchase order requisitions for bus parts, rejects, re-buys, consumables, chassis components and customer supplied material.
– Communicate purchase orders effectively to suppliers.
– To schedule and expedite material into Wrightbus to meet required dates
– Report Daily on constraints likely to affect production.
– Maintain daily the online Shortages Portal with updates on expected dates for late parts
– To assist in the management of the engineering change process, with regard to analysing existing stock at Wrightbus, also at the suppliers and advising on suitable cut-in points for changes.
– To understand the workings of and maintain the Master Production Schedule for the business
– Monitor stock levels and minimize overstocking
– Ensure all purchase orders are placed correctly for current production build.
– Liaise with stores and production to ensure material is always available for production when required
– Liaise with supplier on delivery key performance indicators – such as delivery on time, delivery note and invoice queries, etc
– Participate in vendor reviews as required.
– To develop, maintain and adhere to Standard Operating Procedures.
– Liaise with Planning Department on timing issues related to Bill of Material release.
– To report to the Logistics and Production management teams of constraints to production due to material shortages.
– To report individual performance and set targets for improvement. Also actively contribute to achieving departmental goals and objectives.
– Participate in Stock Take if required.
– Work and develop relationships with the Production Management team.
– Any other duties as requested by Senior Management from time to time.
---