Marketing Executive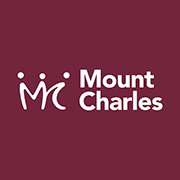 Employer Information
Mount Charles
E: hr@mountcharles.com
T: 028 9032 0070
Marketing Executive

Dealing With Creatives:

On the day to day the successful applicant will be dealing with our creative partners & external agencies, for example working closely with our graphic design team and scheduling / briefing our photography & videography partners. The ideal candidate will be able to provide us with strong examples of prior experience at interview.

Ordering & Dealing with Print:

We have a lot of weekly and monthly print requirements especially across our catering estate. The ideal candidate will have experience in ordering printed materials and a sharp eye for proof reading prior to printing to avoid those rare mishaps we hope to avoid. With the volume of print requirements, the ideal candidate will be highly organised and be comfortable managing a variety of projects at any one time with a number of stakeholders.

Social Media Activity:

We have a range of social media platforms across our different sister companies, we are currently updating our company wide marketing strategy which will place a strong emphasis and resource on social activity. The ideal individual will be familiar with practices and techniques in achieving the best possible outcome when using each platform and have relevant experience to showcase and chat to us about at interview. The ideal candidate will also have high standards when implementing suitable and professional creative for utilising across our platforms.

Copy Writing:

The ideal candidate will be comfortable with updating our website with relevant news stories about #TeamMC and have a basic knowledge of SEO techniques and practices to ensure news stories and resources are written and prepared with benefit to search results.

Being A Good Egg

We are a dedicated team with a big output and the day to day is very much a friendly positive vibe, we ideally want to find somebody who doesn't mind grafting hard and bringing their own ideas and suggestions for discussion.
---