Manufacturing Technician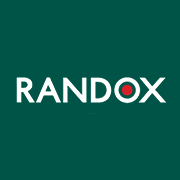 Employer Information
Randox
E: recruitment@randox.com
T: +44 (0) 28 9442 2413
Manufacturing Technicians – Packing & Dispense (Job Ref: 23I/MTWV)
Randox Laboratories US Ltd. – Part of a global diagnostic solutions provider is going through a period of business growth and as a result of this we require highly motivated and dedicated individuals to work within our manufacturing facility in Kearneysville, West Virginia. These are full-time, permanent positions. Full training will be provided to the successful candidates.
The Role:
This hands-on and varied role will include the following duties and responsibilities:
Assembly of the component of various Randox testing kits
Adding newly packed kits into the stock cold-room and room temperature storage areas in adherence to the standard operating procedures and Work Orders.
The retrieval of stock from the storage areas for dispatch in adherence to standard operating procedures and Work Orders.
Use of barcoding system to log kits into/out of storage areas.
Adhere to company procedures for the dispensing of a range of diagnostic products either manually or by the operation of a semi-automatic dispenser.
Maintenance and upkeep of equipment and instruments used in association with the dispensing process.
Trouble-shooting basic problems relevant to the semi-automated dispenser.
Wash bottles and lids as and if required.
Maintaining accurate records.
Maintaining a tidy work area.
Adherence to company Positive work Environment Policies, health & safety procedures, and the maintenance of a safe working environment.
The candidate:
The successful candidate must possess the following:
Good numeric and organisational skills
Good interpersonal and team working skills
Good time keeping skills
Computer literacy skills
Previous experience in a manufacturing / production / warehouse environment, whilst not essential, may prove advantageous.
Full training will be provided. Opportunities for progression exist for those who show potential.
About Randox:
Randox is a world leader in in-vitro diagnostics supplying a range of innovative laboratory instruments and tests to a wide range of customers across the globe. High value is placed in research and development to continuously improve existing and develop innovative new products. This has allowed us to continuously grow and expand globally.
Working for Randox you not only have the opportunity to work with our cutting-edge new technologies, but you will also contribute to improving health care overall.
Randox Laboratories Limited is an Equal Opportunities Employer
---