Manufacturing Technician (Auto-Dispense)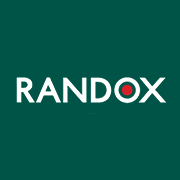 Employer Information
Randox
E: recruitment@randox.com
T: +44 (0) 28 9442 2413
Manufacturing Technician (Auto – Dispense) (Job Ref: 22N/GGMT)
Randox is one of Northern Ireland's most successful manufacturing companies and we are continuing to grow. We require highly motivated and dedicated individuals to work within our busy Manufacturing Department (Auto -Dispense) as a Manufacturing Technician based at our Site 4 location in Crumlin.
​​​​​​​Randox now offer free transportation from Antrim Train / Bus station each morning to take staff to our various sites in Antrim and Crumlin. This shuttle will take staff back to the station at the end of the day.
The role:
• Following company procedures for the set-up and operation of dispense/labelling lines.
• Following company procedures for the dispensing and labelling of a range of diagnostic products.
• Maintaining the relevant documentation.
• Carrying out routine maintenance of an automated dispense/labelling line.
• Trouble-shooting basic problems relevant to the automated dispense/labelling line.
• Maintenance and upkeep of equipment and instruments used in association with the automated dispense and labelling lines.
• Adherence to the company's Positive Work Environment Policies, Health & Safety procedures, and the maintenance of a Safe Working Environment.
The candidate:
The successful candidate must possess the following:
• Good numeric and organisational skills
• Good interpersonal and team working skills
• Good time keeping skills
• Computer literacy advantageous
• Previous experience in a manufacturing environment and a knowledge of Lean Manufacturing principles, whilst not essential, may prove advantageous.
• Experience of shift work, whilst not essential, may also prove advantageous.
Full training will be provided. Opportunities for progression exist for those who show potential.
About Randox:
Randox Laboratories are passionate about improving global health and saving lives through the development of innovative and pioneering products. Through our commitment and the skill of our people we have grown to be a world leader in diagnostics for clinical healthcare, toxicology, food security and providing quality solutions to over 145 countries. In order to serve our growing international markets we require high calibre applicants with scientific, engineering, software and broader business skills – including sales, marketing, logistics, finance and many more.
Central to the Randox ethos is our drive to improve healthcare worldwide and every one of our staff plays a vital role in this aim.
​​​​​​​Randox Laboratories Limited is an Equal Opportunities Employer.

---