Manufacturing Manager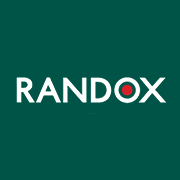 Employer Information
Randox
E: recruitment@randox.com
T: +44 (0) 28 9442 2413
Manufacturing Manager (Biochip) – (Job Ref: 23N/BIOH)
Randox Laboratories is one of Northern Ireland's greatest success stories. We have a 40-year history of achieving success through innovation as well as investment in our business and people. Although our products are sold in over 145 countries globally, the majority of our Manufacturing / Production sites are based around Crumlin and Antrim Town. We are now seeking applications from suitable candidates for the exciting role of Manufacturing Manager in our Biochip Division.
This key role is responsible for all the management, planning, operation and quality control of the Biochip Manufacturing Department. The successful candidate will ensure a high standard of quality and operation levels throughout the sites in County Antrim and County Donegal.
The Role:
The management of all processes related to the manufacture of biochip diagnostic kits and analytical instrumentation.
The management of the development and manufacture of associated customised biochip products.
The smooth and efficient running of the related formulation, engineering manufacture and quality control departments.
The initiation, management and implementation of projects to improve productivity, and quality.
The establishment, monitoring and reporting Key Performance Indicators (KPIs) across all manufacturing operations.
The maintenance of a fully integrated manufacturing process across both facilities.
Regular visits to Randox Teoranta in Donegal.
The meeting of production targets and ensuring on time delivery of product.
The setting of staff performance targets.
The maintaining of training records and the conducting of regular training reviews.
The development of good lines of communication within and between inter-dependent departments.
The establishment and maintenance of detailed ISO procedures within the department.
Ensuring that all team members are working in adherence to these procedures.
The regular review and up-date of ISO procedures.
Ensuring that all team members are working safely in accordance with company Health and Safety procedures.
The promotion of a positive approach to equal opportunities and ensuring that Randox's Equal Opportunities policies and procedures are adhered to by staff for whom they are responsible.
The candidate:
Essential:
Educated to degree level in a biomedical or engineering discipline.
Experience in the management of multi-skilled operations.
Experience of product related manufacture.
Proven leadership skills and a high level of self-motivation.
Desirable:
Working knowledge of quality systems.
Working knowledge of Health & Safety including CoSHH.
Experience in project management.
Experience in the principles of lean manufacture.
Having experience in the diagnostic sector this would be advantageous but it is not essential.
About Randox:
An international company operating in over 145 countries that continues to have unparalleled growth, Randox Laboratories has been the heartbeat of the UK's National COVID Testing Programme throughout the pandemic. In early 2020 Randox recognised the threat from COVID-19 and, based on over 40 years of diagnostic experience, quickly developed a test to accurately identify the virus. Testing at scale commenced within weeks to support the UK's National Testing Programme and private clients alike.
Randox Laboratories Limited is an Equal Opportunities Employer.
---