Manufacturing Maintenance Manager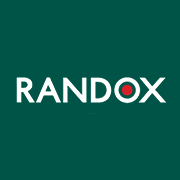 Employer Information
Randox
E: recruitment@randox.com
T: +44 (0) 28 9442 2413
Randox Laboratories is one of Northern Ireland's greatest success stories. We have a 40-year history of achieving success through innovation as well as investment in our business and people. Although our products are sold in over 145 countries globally, the majority of our Manufacturing / Production sites are based around Crumlin and Antrim Town. We are now seeking applications from suitable candidates for the exciting role of Manufacturing Maintenance Manager. This key role is responsible for all installation and maintenance activities of equipment throughout our manufacturing and operational sites. The successful candidate will manage an existing team of Engineers while remaining hands-on in ensuring all equipment is installed, maintained and repaired efficiently. Randox continually strives to improve manufacturing processes and are investing heavily in the introduction of new automated equipment. The Manufacturing Maintenance Manager will play a key role throughout these exciting projects from the design of the new equipment right through to the installation and validation. Although based at our main Manufacturing site just outside Crumlin, this position will involve regular travel to all Randox sites to fulfil the role. This is an excellent opportunity for an experienced Manufacturing Maintenance Manager to develop their career with a genuine world leading company.
The Role:
Schedule work requests, Preventive maintenance and installation of machines to ensure continuous production operations.
Review works order requests to determine work priorities.
Develop maintenance schedules in order to improve cost effective use of equipment.
Plan, develop and implement new methods and procedures designed to improve operations, minimize operating costs and effect greater utilization of labour and materials.
Project plan the design and introduction of new equipment – design URS, review of supplier proposals, regular communication with suppliers including site visits, completion of FAT, SAT and validations.
Direct training and indoctrination of maintenance engineers/operators to improve work performance and acquaint staff with company policies and procedures.
Identify improvement in equipment and processes that will increase the output/yield of systems.
Assist with Validation of existing and new equipment to relevant standards.
Development of existing designs and processes to improve performance and/or cost-effectiveness.
Understand and maintain high standards of tidiness and organisation in line with good 5S (Sort, Set In Order, Shine, Standardize, Sustain) practice.
Conduct risk assessments of processes and tasks in the department.
Will report directly to Senior Management and will provide engineering consultation with regards new projects and product failures relating to manufacturing equipment.
Complete research into new technology ensuring Randox are always forefront of manufacturing processes.
The candidate:
Essential:
Minimum of 5 years' practical experience of maintenance engineering – time served.
Working knowledge of electrical/mechanical/pneumatic fault- finding techniques.
Experience of a manufacturing environment.
Knowledge and experience of preventative maintenance practices.
Previous staff management experience
Desirable:
Experience of similar process machinery.
Higher education qualification in plant/process engineering.
Computer literate.
Experience of Health & Safety requirements.
Experience in dealing with Quality issues
---