Major Incident Manager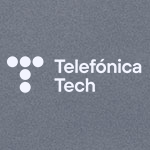 Employer Information
Telefónica Tech
E: hr@telefonicatech.uk
T:
We are recruiting an experienced Major Incident Manager (MIM) to join the ITSM team within our Cross-Functional Services group. The right candidate will have proven experience as a Major Incident Manager within the IT industry and be able to demonstrate the ability to drive Major Incident Investigations through to resolution whilst adhering to governance processes ensuring a controlled urgency. The right candidate will also play a primary role in the production of all Root Cause Analysis (RCA's) documentation and Problem Reports (PR's) related to Major Incidents.
Working as part of an established team reporting to the IT Service Management (ITSM) Team Lead, your primary responsibilities will be to take ownership of all Major Incidents as soon as possible by setting up a Major Incident bridge, ensure that all required, available expertise is in attendance, prioritise, drive and record all investigation and remedial activity and provide the business stakeholders and Telefónica Tech customers with regular progress updates. To ensure knowledge continuity, you will be a key participant in all post Major Incident RCA investigations and associated problem reports. In addition, you will be required to take an active role in identifying process and service improvements as part of Telefónica Tech's drive for continuous improvement.
The role is mostly Field based but will require occasional travel to our offices in London, Cambridgeshire, Cheshire and Belfast
This is a fantastic opportunity to work within an interesting and varied company who offer a busy yet friendly place of work.

---