Machine Preparation Die Cutter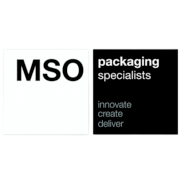 Employer Information
Industrial Temps
E: info@industrialtemps.com
T: 02890322511
The role will include preparing tooling for the Die Cutting process in line with the Production plan.

Pay Rate: starting at £12.10 per hour while training.

Job Type: Full time, Temporary to Permanent position.

Working Hours:
During Training
– Monday to Wednesday 6am – 6pm
– Thursday to Saturday 6am – 6pm

After completion of training:
– Monday to Wednesday 6am – 6pm
– Thursday to Saturday 6am – 6pm
– Monday to Wednesday 6pm – 6am (nights)

Job Duties:
– Locate Tooling relevant for each job
– Complete all the relevant checks ensuring correctness & compatibility
– Pre-set / prepare all aspects of tooling ready for the machine on time
– Complete effective shift changeovers in conjunction with T/Ls
– Liaising with your departmental colleagues & STL to ensure efficient processing of work
– Raise immediate concerns with TL (prior to press)
– Review & update Business systems accordingly
– Complete all other relevant documentation
– Complete training of new / additional personnel as and when required
– Maintaining a clean and tidy work environment
– Ensure Compliance with all relevant manufacturing procedures
– Compliance with all relevant procedures relating to Hygiene, Pharmaceutical, Quality, Chain of Custody, Environmental and any other Standards that the company may wish to introduce plus Health & Safety regulations
– Performing other duties deemed necessary by DOCM to ensure the efficient operation of the Department
The above is not an exhaustive list of duties and you will be expected to perform different tasks as necessitated within the overall Business Objectives of the Company.
Looking forward, our expectation of all new PMR Operatives will be that this opportunity is used by the successful applicant as a stepping stone to progress into a machine operator role within the Die Cutting Department if & when the opportunity arises at some point in the future.
Job Criteria
Essential:
– Methodical approach with the ability to work on your own initiative
– Proven track record demonstrating your attention to detail
– Must have sound interpersonal and communication skills
– Willingness to work various shifts and overtime
Desirable
– Previous experience in the operation of machinery
– GCSE passes in English and Maths or equivalent
– Factory experience & shift working
Additional Information:
This Process Operator position is in East Belfast, Northern Ireland.
Candidates interested in this position please send CV to Ciara.McDermott@industrialtemps.com
For more information regarding this role please contact our Belfast office on 028 9032 2511 and ask to speak to Ciara.
Temporary
Closing date: Friday 28 Apr 2023
Salary: £20592
Apply for job
---