Machine & Mould Maintenance Operative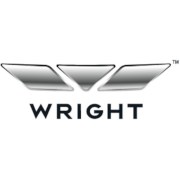 Employer Information
Industrial Temps
E: info@industrialtemps.com
T: 02890322511
Our client Wrightbus is seeking a Machine & Mould Maintenance Operative to join their operations in Ballymena.
The Machine & Mould Maintenance operator will be Responsible for the repair of glass-fibre moulds to ensure parts produced meet the required quality standard. Responsible for the day-to-day maintenance and repair of equipment & tooling used within the production process.
Wrightbus are on a new path of innovation and environmental consciousness under the leadership of Jo Bamford.
Wrightbus believe in fostering a positive work atmosphere and cultivating a culture that encourage new ideas and creativity. With a mission to make the world a better place.
There has never been a more exciting time to join Wrightbus!
Pay Rate: £13.42 per Hour + Holiday Pay
Working Hours: 4-Day Week – Monday to Thursday 7am to 5pm
Job Type: Full-Time, Permanent Position
Job Duties:
– Plan and perform preventative maintenance activities on GRP production related equipment and tooling.
– Respond to equipment and tooling breakdowns.
– Maintain adequate stock of replacement parts to support production tooling needs.
– Liaise with machinery manufacturers on maintenance related issues.
– Responsible for the maintenance and repair of GRP moulds.
– Responsible for compliance with company's health & safety policy and procedures.
– Undertake any other duties conducive with the effective operation of the post.
General Duties
– Undertake all duties in line with General Data Protection and maintain utmost level of confidentiality.
– Ensure work is completed to meet the requirements of the ISO 9001 standard.
– Ensure that you treat those with whom they come into contact in a courteous and respectful manner in accordance with the Dignity at Work Procedure.
– Wrightbus is committed to equality of opportunity and to selection based on merit. You are required to adhere to and promote the Equal Opportunities Policy throughout the course of your employment.
– You must maintain high standards of personal accountability.
– You must follow the training received when using any work items Wright bus has provided.
– You must comply with the no smoking policy.
– Staying away from home on occasions may be necessary for possible training needs.
Job Criteria:
– Experience and knowledge of pneumatic and electrical machinery and repair.
– Experience of GRP mould repair and maintenance.
– Competent user of MS office
– Team player
– Self-starter
– Good communicator, both oral and written
– Flexible and adaptable for 'call out'
Company Benefits:
– Pension: 5% employee, 3% company
– Holidays: 237.5 hours
– Life Assurance
– Multi Store Discount Scheme
– Canteen Facilities
– On site car parking
– Medicash Scheme (Health Insurance)
Additional Information: This Machine & Mould Maintenance Operative position is located in Galgorm, Northern Ireland.
For more information about this role, please contact our Ballymena office at 028 2542 0140 and ask for Danielle, or send your CV to: Danielle.McFall@industrialtemps.com.
INDUSTRIAL TEMPS IS AN EQUAL OPPORTUNITIES EMPLOYER
---