Machine Minder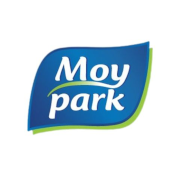 Employer Information
Industrial Temps
E: info@industrialtemps.com
T: 02890322511
Industrial Temps are delighted to be working in partnership with Moy Park, one of the UK's top 15 food companies, Northern Ireland's largest private sector business and one of Europe's leading poultry producers.
We are seeking Machine Minder, the role will involve working as a member of a team, reporting to the Department Manager/Supervisor. Effective liaison, team working and interaction with other operatives and supervisory staff is fundamental.
The job role involves carrying out mechanical duties in relation to equipment used in the production environment, operating machinery and acting as first level maintenance, alongside the maintaining and basic upkeep of the machinery.
Salary: £22,900 Per Annum
Job Type: Full time, Temporary to Permanent position
Working Hours: 12 Hours Shifts
1 week 5 days working following week only 2 days, 6am – 6pm or 6.30 am – 6.30pm or 7am – 7pm
Job Duties:
– Liaising with the maintenance department to report any faults/maintenance issues with machinery
– To adjust machines to obtain high performance, optimum yield and minimum bone
– Change blades/heads and correct settings
– Carry out daily yield test
– Carry out daily tests to ensure high performance of machines and adjust to obtain high performance
– Inspect and maintain product holders daily
– Sign off checklist and record faults and changes made
– Pre- start checks are carried prior to commencing and checks carried out during the day:
(a) Check that all lines are running properly
(b) Check that all conveyor belts are running correctly
– Changing blades/Maintaining of the Heads inside and outside – Standards of performance are met when:
(a) Blades/Heads are changed according to work order schedule
– Tools and equipment used are monitored and recorded daily on Process Control Sheets – Standards of performance are met when:
(a) Equipment is signed out at start of shift and signed in at major break times and at end of shifts
(b) Took box inventory maintained
– Where trained, carry out other maintenance duties within the department
– Any other duties, that may be requested by the Manager
Job Criteria:
Essential:
– Good level of English – written, verbal and reading
– Mechanical aptitude
– Genuine interest in maintenance operations
– Willing to learn and flexible
– Good manual dexterity
– Able to cope with routine work
– Positive attitude to work and others
– Able to work as a member of a team
– Able to use own initiative and learn new skills
– Ability to make decisions
Desirable:
– Evidence of ability to complete and understand paperwork desirable
– Previous experience of making adjustments to industrial machinery desirable
Benefits:
– Ongoing training with opportunities for promotion
– Staff shop with access to discounted products
– Free on-site parking
– Onsite Canteen
Additional Information:
These Machine Minder roles are in Ballymena, Northern Ireland
Candidates interested in this position please send CV to karolina.pawlicka@industrialtemps.com or for more information call our Ballymena office on 028 2542 0140 ask for Karolina
INDUSTRIAL TEMPS IS AN EQUAL OPPORTUNITIES EMPLOYER
Temporary
Closing date: Saturday 22 Apr 2023
Salary: £22900
Apply for job
---