LMC Graduate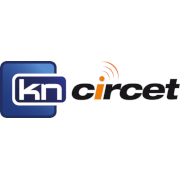 Employer Information
KN Circet
E: recruitment@kncircet.ie
T: +353 (1) 457 5000
On the back of an ever-increasing workload, Circet are looking for a graduate to join their Licencing Management Centre in Dublin, Ireland. The LMC Graduate will report to the LMC Manager and is expected to participate in the successful delivery of various contracts & projects. This is an excellent opportunity to gain hands-on experience.
​​​​​​​Responsibilities as LMC Graduate include:
• Gather and maintain data (.dwg & .shp files) from utilities and update GIS systems on a regular basis
• Generate and issue safe dig prints to Front Line Managers and Crews across all contracts
• Management of Hot Job Process (High Pressure & High Voltage services).
• Effectively manage and document any snags/rejects from local authorities, ensuring these are reported and issued to the field for completion Skills & Experience required:
• Previous experience using CAD/ ARC GIS in a similar role.
• Have a good working knowledge of Microsoft Office, predominantly MS Word, Excel and Outlook.
• The ability to organise, multitask, prioritise and work under pressure.
• Demonstrate excellent communication skills both written and verbal.
• Exhibit analytical and problem-solving skills and willingness to adapt to new challenges.
• Establish good working relationships with colleagues.
• High attention to detail.
---