LMC / Experienced Administrator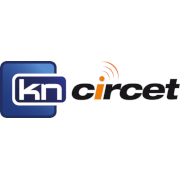 Employer Information
KN Circet
E: recruitment@kncircet.ie
T: +353 (1) 457 5000
Main Purpose:
The Licence Management Administrator will report to the LMC Manager and is expected to participate in the successful management of licences across various contracts and projects.
Key Responsibilities;
 Gather required information for submission of road opening applications (T2/T3/T4) to local authorities via MapRoad Roadworks Licencing (MRL)
 Submit T5 notifications to the local authority by liaising with the field to ensure all required documentation is sent back accordingly
 Effectively manage and document any snags/rejects from local authorities, ensuring these are reported and issued to the field for completion
 Responsible for updating and maintaining the Management Information System (MIS), AFS and MRL
 Build and maintain effective working relationships within KN, our clients and local authorities, ensuring collaborative working across teams/areas
 Provide weekly reports across all work streams
 Generate and issue safe dig prints to Front Line Managers and Crews across all contracts
Knowledge; Experience and Skills (preferable):
The successful candidate will have: Two years proven experience in an admin role
 Experiencing working within a project life cycle
 An understanding and practical experience in managing Risk, Assumptions, Issues, Dependencies and Escalations
 An understanding of project governance and control
 Knowledge of telecommunication infrastructure build programs
 Good working knowledge of Microsoft Excel, Word & PowerPoint
Health & Safety Compliance:
Monitor site practices and routines to ensure compliance with relevant legislation and regulations, including the company H & S Policy, to minimise the likelihood of accidents and the resulting fines and compensation claims. Ensure training needs are identified and, in conjunction with HSEQ Department, arrange for personnel to attend such courses as are necessary. Failure to embrace a safe and secure environment can result in disciplinary proceedings.
See Appendix 1 for a detailed list of safety responsibilities.
APPENDIX 1
• Full responsibility for all aspects of Health and Safety on your contract
• Understand and implement the company safety policy.
• Ensure the provision of written instructions of work methods outlining potential hazards and precautions, and ensure they are complied with.
• Ensure accident and near-miss reporting procedures are understood and complied with and assist with accident investigations where appropriate.
• Ensure provision and maintenance of welfare facilities and PPE on all contracts.
• A commitment to safety and health objectives, including internal and joint client audits with clients and the team in general; and participation in creating a positive safety and health culture by rewarding positive work done to control risk.

---