Level 3 Network Engineer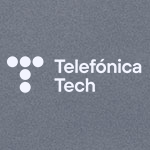 Employer Information
Telefónica Tech
E: hr@telefonicatech.uk
T:
We are currently recruiting for a Level 3 Network Engineer to join our busy team based from our Datacentre in Huntingdon, Cambridgeshire. You will be responsible for the day-to-day proactive management and network devices and protocols, which provide the connectivity for the core and customer services. The ideal candidate needs to be flexible to accommodate customer requirements and possess the drive to provide a high level of customer service. In addition to this, good problem solving and troubleshooting skills along with the ability to step logically through issues and clearly communicate with stakeholders. To provide subject matter expert experience in supported technologies with an ability to improve team skills by mentoring or documentation.
This is a fantastic opportunity to work within an interesting and varied company, who offer a busy yet friendly place of work.
​​​​​​​
Key Responsibilities
Working within the adopted ITIL framework for incident management and associated escalation processes
Supporting and maintaining configuring the Cisco, Fortinet, and Kemp platforms.
Providing a point of technical assurance and escalation within the team
The implementation of large and small-scale project deliverables
Maintaining stable customer and all supporting services
Ensuring that technical knowledge and documentation is available for the Managed Services team members
Sharing information on new issues and call type trends with team leaders, in order to improve IT strategy across the business.
---