Laboratory Assistant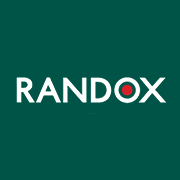 Employer Information
Randox
E: recruitment@randox.com
T: +44 (0) 28 9442 2413
Laboratory Assistant – Los Angeles (Job Ref: 22I/LATL)
We require a highly motivated and enthusiastic Laboratory Assistant to join an innovative international company in a growing industry that can provide career security and genuine advancement opportunities for those who show potential.
A Laboratory Assistant supports Laboratory Scientists/Technologists in conducting various laboratory tasks. Their main duties include obtaining and preparing test samples, keeping lab records, and documenting test findings. Their duties include recording data, ordering, and organising supplies. role is to support Lab Scientists, patients, and other laboratory employees by maintaining a neat and safe work environment, organising logbooks, labelling, and storing samples and managing stock. They also perform quality-control tests and audit lab logbooks to ensure proper procedures. maintain an understanding of biohazard safety and dispose of hazardous waste.
This position will be based within our site in Los Angeles, California. As such, you will need the right to work in the USA to be considered for this position.
Duties and Responsibilities:
​​​​​​​
• Prepare lab equipment for upcoming testing
• Report data and compile information into graphs and documents
• Clean and maintain lab equipment
• Collects specimens, data, and information from test subjects/patients
• Monitor ongoing tests and experiments, noting any differences
• Receiving, labelling, and safely storing samples to be tested
• Determining and performing tests needed for the analysis and report
• Discussing and answering any questions regarding the results
• Organising and storing samples in accordance with all safety and other requirements to ensure the safety of personnel and integrity of the sample
• Maintaining equipment records and daily work logs
Skills and qualifications include:
• Excellent attention to detail and good organisational skills
• Verbal and written communication skills
• Analytical skills preferred
• Excellent computer skills
• Good teamwork skills
• Ability to keep detailed records
• Good eye-hand coordination
• Experience with and understanding of electronic and computerized equipment in laboratories
• Ability to follow instructions and strictly follow procedures
Education and training requirements
• A minimum of an associate degree, Bachelor of Biological/Chemical Sciences is preferred,
• Good critical thinking skills and good hand-eye coordination.
• Team player who is able to work as part of a team as well as with people outside their normal work area.
Experience requirements
• One to two years' experience in a similar capacity is preferred.

---