Laboratory Assistant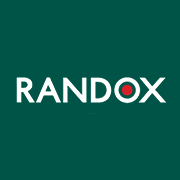 Employer Information
Randox
E: recruitment@randox.com
T: +44 (0) 28 9442 2413
Randox Testing Services (RTS), an ISO/IEC17025 accredited laboratory, provides drug and alcohol testing services to safety critical businesses across the UK, Ireland and overseas. The role is based in Crumlin, Co. Antrim, Northern Ireland.
The Role:
To assist with the receipt, accession and flow of toxicology submissions within Randox Testing Services.
To assist in the preparation of samples for analysis.
To assist with the storage and disposal of toxicology specimens.
To assist with the transfer of Toxicology specimens from Randox Testing services, ensuring continuity and sustainability is safeguarded during shipment.
The accurate maintenance of laboratory records.
Strict adherence to standard operating procedures.
The routine maintenance and calibration of analytical instrumentation.
Adherence to company Positive work Environment Policies, health and safety procedures, and the maintenance of a safe working environment.
The strict adherence to the company's Confidentiality Policy within and outside the organisation.
The Candidate:

Essential:
A-levels or B-Tec (or equivalent) in a scientific discipline.
Enthusiasm to learn and follow instruction.
Posses excellent organisational skills and the ability to prioritise tasks to achieve maximum efficiency.
Posses excellent communication skills (written and verbal).
Competent with Microsoft Office suite of programs (Word/Excel).
Have an eye for detail – be able to work under pressure without sacrificing quality or accuracy.
Desirable:
A passion and enthusiasm for science.
Ability to work within a team.
About Randox
Randox Laboratories are passionate about improving global health and saving lives through the development of innovative and pioneering products. Through our commitment and the skill of our people we have grown to be a world leader in diagnostics for clinical healthcare, toxicology, food security and providing quality solutions to over 145 countries. In order to serve our growing international markets we require high calibre applicants with scientific, engineering, software and broader business skills – including sales, marketing, logistics, finance and many more.
Central to the Randox ethos is our drive to improve healthcare worldwide and every one of our staff plays a vital role in this aim.
Randox Laboratories Ltd is an equal opportunities employer.

---