Laboratory Analyst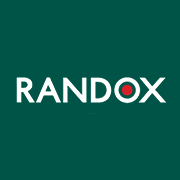 Employer Information
Randox
E: recruitment@randox.com
T: +44 (0) 28 9442 2413
Randox Laboratories are seeking applications from candidates to join our Great Portland Street lab. These positions would be trained in one of the key areas of our Processing Lab. These include Extraction, PCR and QPCR. Full training is provided so it not essential to have previous experience in any of these areas. This is an excellent opportunity to gain hands on lab experience.
Shift pattern:
07:00-19:00 OR 10:00-22:00. 4 on 4 off rotation.
The role:
The preparation and handling of samples and diagnostic reagents.
Specimen Analysis, Storage and Disposal.
Maintenance of Sample Inventory.
The operation and maintenance of Bosch Vivalytic Analysers and IUL iPeak analyser.
Ensuring that all laboratory-based testing for Molecular diagnostics is conducted accurately and in conjunction with RCLS standard operating procedures and in-line with ISO/IEC 17025 and ISO/IEC 15189 Standards.
Perform troubleshooting on technical issues associated with the Bosch Vivalytic Analyser and the IUL iPeak analyser.
Assist with improvements including instrument validations and Reagent assessments.
Responsibility and management of hygiene practices including appropriate cleaning of equipment, all analytical instruments and surfaces to limit contamination. Complete weekly swapping to ensure contamination is reduced to a minimum.
Individual must be flexible in working hours if required and available to workdays, nights and weekends.
The Candidate:
Essential:
Qualified to at least degree level in Molecular Genetics, Biochemistry, Immunology, or a Life Science.
Knowledge of a variety of software packages, such as Microsoft Word, Outlook, PowerPoint, and Excel to produce correspondence, documents, and maintain presentations, records, spreadsheets, and databases.
Excellent analytical and problem-solving skills.
Desirable:
Practical experience in an automated laboratory or diagnostic environment.

About Randox:
An international company operating in over 145 countries that continues to have unparalleled growth, Randox Laboratories has been the heartbeat of the UK's National COVID Testing Programme throughout the pandemic. In early 2020 Randox recognised the threat from COVID-19 and based on over 40 years of diagnostic experience, quickly developed a test to accurately identify the virus. Testing at scale commenced within weeks to support the UK's National Testing Programme and private clients alike. Through the enormous effort and commitment of its staff Randox is currently operating at a capacity of 180,000 COVID-19 samples per day, making it the most productive laboratory in the UK and Ireland and amongst the very largest in Europe.
Central to the Randox ethos is our drive and determination to improve healthcare worldwide and every one of our talented staff play a role in this. In order to serve our growing international markets, we require high calibre applicants with scientific, engineering, software, and broader business skills – including sales, marketing, logistics, finance and many more. Join the Randox team and play your part in improving the health of millions.
---