Job Start Programme- Recycling Operative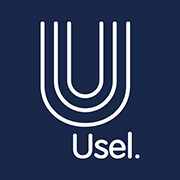 Employer Information
USEL
E: recruitment@usel.co.uk
T: 028 9035 6600
Job Title: Recycling Operative- Jobstart Programme
Location: Head Office, 182-188 Cambrai Street, Belfast, BT13 3JH
Responsible To: Circular Economy Manager
Objective: Working efficiently to maximise the number of mattresses/confidential waste bags recycled daily
Hours: 25 hours per week
Contract: Fixed term up to 9 months
Salary: £5.28 – £10.42 per hour depending on age
We will be running a 3 day Job Start Recruitment Academy via our Empower Programme from 23rd to 25th October 2023 which will include:
Free Training
Health and Safety and Manual Handling Training
Personal Development
Guaranteed interview for the role of Recycling Operative
If you would like to take part or for more information about the programme please contact Phil: pmcfall@usel.co.uk
Interviews for this post will be held Thursday 26th October 2023.
The JobStart Scheme is funded through Department for Communities to support young people to develop their employability and occupational skills and to help them move into sustained employment after they have completed their JobStart opportunity. Young people participating in JobStart will be supported through their job opportunity by Work Coaches based in the Jobs & Benefits office network, managed by the Department for Communities.
To apply for this role you must contact your work coach or the Job Start team to confirm your eligibility.
​​​​
---