IT Web Developer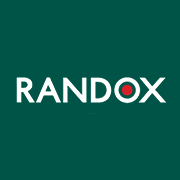 Employer Information
Randox
E: recruitment@randox.com
T: +44 (0) 28 9442 2413
IT Web Developer – (Job Ref: 22N/ITWE)
The Role:
The successful candidate will become part of the IT department. To develop and maintain a variety of large scale, public facing websites and user interfaces.
The role will involve creating original and interactive concepts for websites and taking these concepts from initial design to final completion. You will work closely with dedicated marketing and design teams and specialists with scientific and technical expertise to ensure the smooth delivery of all web projects.
You will need to demonstrate knowledge and ability to keep us up to date with all emerging web technologies and design techniques such as responsive design – optimising for mobile, HTML5 and CSS3.
The role will be based at the Randox Science Park in Antrim.
The Candidate:
Essential:
• Front end Web Developer with strong knowledge of HTML, CSS and JQuery (ideally PHP), JavaScript.
• Strong knowledge of CMS systems, preferably WordPress.
• Knowledge of responsive design and optimising for mobile.
• Experience of Web User Experience (UX).
• Excellent verbal and written communication skills.
• The ability to work closely with our in-house design and scientific teams to communicate all aspects of our products and services via the web.
• Excellent time management skills
• Ability to work on multiple projects simultaneously.
Desirable:
• A portfolio website and ability to show examples of completed work.
• Ecommerce experience.
• Skilled in using Adobe Creative Cloud Applications – Dreamweaver and Photoshop.
• Knowledge of MySQL, databases, and server setups.
• Knowledge of other CMS systems.
This is a unique opportunity to join an innovative, international company in a growing industry that can provide career security and genuine advancement opportunities for those who show potential.
Do you want to make a difference while building a successful IT career?
No degree necessary (minimum of 3+ years' experience)
• Join and award-winning IT team 2021
o WINNER – Overall IT Company of the Year
o WINNER – IT Project team of the Year
o WINNER – Digital Project team of the Year
o WINNER – IT Team of the Year
• £1500 signing on fee (for direct applicants)
• Generous salary offered
• Work with innovative technologies and applications
• Bonus scheme
• Career progression opportunities
• Creativity encouraged and supported
• Personal development and certified training
Available roles:
1. SOFTWARE DEVELOPER ROLES (Full stake software development – gain experience if building end to end global applications used by millions of users)
2. INFRASTRUCTURE ENGINEERS (help with managing and improving our global infrastructure and data centres)
3. IT SUPPORT SPECIALISTS (Operate as part of a global IT support and service desk. Providing support to our staff all over the world)
4. SENIOR WEB DEVELOPERS (having creative input in the design and development o
5. IT SECURITY ANALYSTS (using a wide various of tools and techniques to aid the improvement of our security posture)

---