IT Technical Support Specialist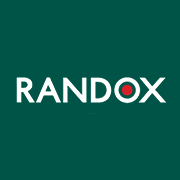 Employer Information
Randox
E: recruitment@randox.com
T: +44 (0) 28 9442 2413
IT Technical Support Specialist – (Job Ref: 24N/PORT)
Here at Randox IT we aim to provide and deliver a highly responsive, first-class support service to all Randox employees and relevant third parties, adhering to the ITIL Framework. Ensuring that all IT related services are running effectively and operating within normal set parameters. We are currently recruiting for an IT Technical Support Specialist to join our Team based at the Randox Science Park in Antrim.
The Role:
Responds to the needs of users and is accountable for:
Active Directory / UAM – Account creations, file store permissions, group policy assignments and memberships.
Application Management – User access, user configuration and functionality.
Training – System usage, application functionality, local and global connectivity.
Creating, updating, and monitoring of user tickets using E-Ticketing System.
Incident & Problem Management.
SLA & KPI Management – Ensure tickets are prioritised, with users are kept up to date on progress.
Ensure the department procedures are followed at all times.

Along with the day to day running of the system there are additional tasks to be performed:

Projects – Take partial ownership, research, and collation of material relevant for a project.
Documentation – Ensuring maintenance relevance and accuracy.
Information Security Management – IT systems access, site access this includes but is not restricted to door and alarm control, monitoring telephony and when requested CCTV solutions, assist in investigation of systems violations.

Adherence to company Positive Work Environment Policies, health & safety procedures, and the maintenance of a safe working environment.

The Candidate:
Essential
1 – 2 years' experience in a Service Desk Role.
Excellent knowledge of Microsoft operating systems.
Excellent Troubleshooting skills.
Excellent knowledge of Microsoft products (Word, Excel, Access) /0365.
Knowledge of security / access systems.
Experience in CRM IT Service desk systems.
Experience of ITIL / Reporting / Incident Management.
Experience using remote support tools.
Must have a clean and valid driving license.

Desirable
Ability to mentor less experienced peers.
Ability to manage and de-escalate upset customers, own escalations to resolution.
Strong analytical, process-oriented, evaluative, and problem-solving abilities.
Ability to effectively communicate with customers with varying levels of technical expertise.
Excellent customer service and communication skills.
Ability to understand and resolve complex technical issues.
Ability to document process, act as a Subject Matter.
Expert (SME) and deliver peer training.
About Randox:
An international company operating in over 145 countries that continues to have unparalleled growth, Randox Laboratories has been the heartbeat of the UK's National COVID Testing Programme throughout the pandemic. In early 2020 Randox recognised the threat from COVID-19 and, based on over 40 years of diagnostic experience, quickly developed a test to accurately identify the virus. Testing at scale commenced within weeks to support the UK's National Testing Programme and private clients alike. Through the enormous effort and commitment of its staff Randox is currently operating at a capacity of 180,000 COVID-19 samples per day, making it the most productive laboratory in the UK and Ireland and amongst the very largest in Europe.
---