IT Student Placement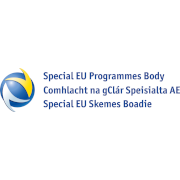 Employer Information
Special EU Programmes Body
E: personnel@seupb.eu
T: +44 28 9026 6660
SUMMARY OF JOB:
To provide an effective IT support service to the SEUPB staff across our 3 office locations. Provision of assistance with maintaining and updating systems, solving day to day IT issues and ensuring security and integrity of the IT systems at all times. To advise the IT Systems Office and IT Manager on the procurement of IT goods and external services when necessary.
KEY FUNCTIONS:
• IT Helpdesk Support to SEUPB users
• IT Systems Maintenance and Administration
• IT Systems Security/Cyber Security
• IT Operational duties
• IT Research
MAIN DUTIES AND RESPONSIBILITIES
Assist with management of desktop PCs, laptops, peripherals and communications systems hardware support including problem solving hardware issues, third party warranty management.
Assist with desktop software support including operating systems, desktop applications, management and license tracking, etc.
Administration of DUO two factor authentication portal and devices.
Log tickets regarding IT systems/services via Freshdesk helpdesk system.
Operationally ensure system backups are completed successfully
Operationally check Security Incident Event Management (SIEM) logs/activity
Assist with the maintenance and support of existing IT hardware and software.
Assist with maintenance of all IT networks and electronic communication systems.
Assistance with physical server hardware setup and support including problems solving server hardware issues,
Assist with the setup, administration and management of the Hyper-V Virtual Server farm.
Assist with maintaining a Cisco ICT network infrastructure, and third party warranty management etc.
Assist with back-end systems administration for a variety of services including MicroFocus Content Manager, Microsoft SQL Server 2019 Cluster, MYSQL, Microsoft Exchange Online, Active Directory User Accounts, Symantec Anti-Virus, Cortex XDR, Software Updates, Security Management, and Network Management including VPN, Software installation, Print Management.
Assist with daily ICT housekeeping duties to maintain the efficiency of the Systems.
Provide system and other technical documentation in a complete, clear and concise manner, as needed.
Provide a basic level of user support for EMS (Online Grant Funding system).
Provide administration and support for other in-house databases.
Assist with ongoing maintenance and content management of SEUPB website
Work with the IT Team to update/refresh IT policies and procedures.
Work with Certifying Authority and Corporate Finance team to maintain / develop Infor Q&A Reports
Work with external IT Service Providers and Suppliers on an ad-hoc basis.
Compliance with all organisational policies and procedures including the IT Network, Internet & Email policy and Health & Safety Policies.
Support any user requirements capture and analysis as needed by SEUPB.
Ad hoc duties as required by the Body.
The above is given as a broad range of duties and is not intended to be a complete description of the job role.
A CV and cover letter must be submitted by e-mail to personnel@seupb.eu by Friday 16th June 2023 at 5:00pm. Please also complete the attached Equal Opportunities Monitoring Form and e-mail the completed form to tristan.hann@seupb.eu by the same deadline
---